What happens in The Little Mermaid ending? We all know what happens in the original cartoon, but the live-action remake leans more on Hans Christian Andersen's fairytale.
With that in mind, will Ariel and Eric truly get their happily ever after? Or will this live-action Disney remake take a darker turn? Like a lot of new movies, The Little Mermaid's runtime isn't exactly light — clocking in at 2 hours and 15 minutes long. But the good news is, if you want a more streamlined version of Disney movies like this, we're here for you. Here's The Little Mermaid ending explained.
What happens at the end of The Little Mermaid?
Ariel and Eric defeat Ursula, but this comes at the cost of Ariel becoming a mermaid again. She also saves her father's life and returns the Triton to him.
Similar to the animated movie, Ursula prevents Ariel from sealing her transformation with a kiss. The Disney villain does this by transforming into 'Vanessa,' and manipulating Eric with Ariel's stolen voice and mermaid siren song.
Although Ariel is able to expose Vanessa, she is too late. She reverts back to mermaid form and is enslaved by Ursula as per the terms of her original deal. King Triton finds Ariel and agrees to trade places with her and give Ursula his Triton. In doing so, he appears to wither away and die.
With the Triton, Ursula grows in size and becomes more powerful. Ariel tries to defeat her in order to save her father, and Eric also tries to swim and defeat Ursula in order to save Ariel. Ultimately, the pair manage to take down Ursula, and Ariel is able to regain the Triton and bring her father back to life.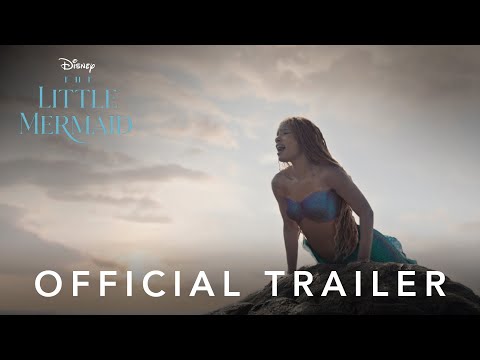 Life seems to go back to normal, but Ariel is depressed because she is unable to be with Eric. This prompts her father to use his Triton to turn her into a human permanently. Thus, Ariel reunites with Eric and they end up getting married before setting out together to travel the oceans, expand their horizons, and befriend other nations ahead of Eric becoming King.
As a mark of new-found unity between the land and sea, Triton, her sisters, and the rest of the underwater kingdom show up to see the newlyweds off. Cue your happily ever after.
Isn't that lovely? For more heartwarming moments, browse our guides to the best feel-good movies and best movies of all time. Or, continue the Disney magic with our The Little Mermaid review, The Little Mermaid live-action cast explainer, and our guides on how to watch The Little Mermaid and The Little Mermaid 2 release date.