The Fugitive had several twists and turns throughout its two-hour, ten-minute runtime — but nothing was more shocking than the Harrison Ford movie's ending. The stakes were high during the action movie's climactic moments, but during an interview with Rolling Stone, writer Jeb Stuart, and actor Joe Pantalinao detailed how that all-important final sequence came to light — and it's partly due to a relaxing stay in the Four Seasons, Chicago.
"I had all the strands in my head, but I couldn't get them down on paper," Stuart explained, recalling his writer's block with the thriller movie. "Everything was screwed up We finally had a production meeting set for very early on a Saturday morning. And I remember on that Friday night, early Saturday morning, I worked on it, worked on it, worked on it — finally, at one or two in the morning, I said, "I'm going to fall on the sword and say I don't have it." And it'll probably shut the movie down because we don't have the last 20 pages of the script."
But fate — or an expensive poolside bar, at least — intervened to ensure the '90s movie actually happened.
Pantoliano, who played one of Dr. Kimble's pursuants in the drama movie, added, "We were all staying at the Four Seasons in Chicago, and they had this great spa. And I remember one night in the pool, they were still figuring out who the bad guy was. I remember saying, 'That ending, Jeb, has got to be really dramatic. What if the bad guy jumped off the roof and landed through a skylight?'"
"'Cause there's a skylight overhead that looked into the pool. So during the day, it gets sunlight from this big skylight. I said, 'Look at that skylight. Wouldn't it be cool if the guy jumped off and he went through the skylight and he landed in the water and died?'"
So, there you have it. The infamous skylight scene, which occurs when another doctor, Dr. Nichols (Jeroen Krabbe) speaks at a conference, was actually all Cosmo's idea.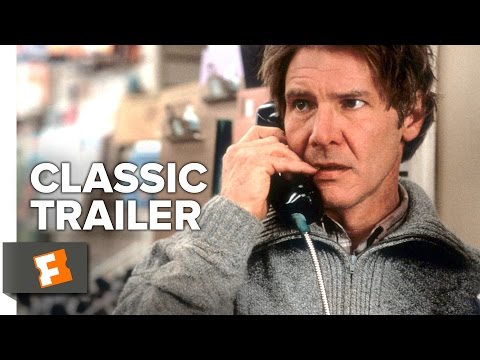 "Having Nichols speak at a conference allowed Harrison to have that moment to turn around and tell those people in the audience what they'd been missing," Stuart added. "There are just an enormous number of threads that had to come together with tissue samples and everything else. And remember, the audience is only one part of that equation. You've got to make it so that a-ha moment is tying together at the right time."
For more a-ha moments, check out our guides to the best plot twists, best horror movies, best thriller series, and the best new movies coming your way this year. Or, if you want to see more of Ford in his latest film, check out our guide on how to watch Indiana Jones 5.