At The Digital Fix, we spend our days watching movies and TV, which is a pretty fun way to earn a living. Still, the nature of the job means that we don't always get to write about the shows we love. So as a New Year's treat to ourselves, everyone on the team has been allowed to choose and write a little about their five favourite TV series of 2022.
These are the team's 'Digital Pix of the year 2022'. They're not necessarily the best TV series of the year, but they are our favourites. Also before we begin here are a few honourable mentions that didn't make the cut; White Lotus, Obi-Wan Kenobi, Wednesday, The Midnight Club, Westworld, The Afterparty, and many, many more.
Jakob Barnes – Staff Writer

Andor
The best Star Wars series by some distance and quite possibly the best thing to ever come from the franchise. A thriller series that excels in every department, from the brilliant performances of the Andor cast, to the stunning production design and nuanced writing. Bring on Andor season 2.
Welcome to Wrexham
You don't have to be a football fan to enjoy the wonderful journey Ryan Reynolds, and Rob McElhenney are taking the town of Wrexham on right now. Welcome to Wrexham is what football is all about; the people. I can't wait to see more of Paul Mullin in Welcome to Wrexham season 2.
House of the Dragon
Game of Thrones is back in a big way. This tense, taut fantasy series featured some of the best acting of the year, and with all the backstabbing and betrayal of the House of the Dragon characters, the impending war in Westeros is sure to be fiery to say the least.
Severance
It's not often a TV series can truly surprise you these days, but Severance is such a razor-sharp, refreshingly original show full of mystery that you just cannot predict where it's heading. I am so ready for Severance season 2 to melt my brain.
Euphoria season 2
This drama series doesn't even make sense sometimes, but it sure is compelling. Drugs, sex, violence, and the school play to end all school plays; what more could you ask for? Well, Euphoria season 3 would be nice, but we're not being greedy.
Charlotte Colombo – Staff Writer
Heartstopper
Not only did this show kick-start my Alice Oseman obsession, but it was really nice to see a show focussed on queer joy that didn't end with a dramatic break-up and one (or both) of them dying.
Love Island
I know Love Island isn't exactly in our usual remit, but I think it would be a crime to not include it because of all the iconic moments that happened this year: from Davide and Ekin-Su's enemies-to-lovers arc to the infinite memes that spanned this year like "I licked her tit, or whatever." They should put this season of Love Island in the British Museum.
Bridgerton
I can't put into words the chokehold Bridgerton had over me this year. I wasn't sure how the series would work without The Duke, but Jonathan Bailey and Simone Ashley are mesmerising. It's also incredibly quotable, and Anthony Bridgerton's declaration — "You are the bane of my existence. And the object of all my desires" — lives in my head rent-free.
Abbott Elementary
Quinta Brunson's Abbott Elementary is really intelligent and subtle with its humour but is also the televised equivalent of a warm hug and hot chocolate. The only problem is that I relate too much to Ava Coleman (Janelle James).
The Boys
Even if the series debuted in the orifices of someone's anus, that doesn't make it any less hilarious, gripping, and frustratingly on-the-nose in its thinly-veiled criticism of capitalism, the alt-right, performative activism and celebrity culture.
Fiona Underhill – Overnight Writer
The Bear
Absolutely blown away by the performances, the script, camerawork and editing of this very funny but very heartfelt tale of a Michelin-starred chef returning to Chicago to run his deceased brother's sandwich shop. Jeremy Allen White, Ayo Edebiri and Ebon Moss-Bachrach are so impressive.
The Tourist
This Australian crime-mystery series stars Jamie Dornan as a man with amnesia and Danielle Macdonald as the cop who tries to help him discover who he is and what he's doing in the outback. Brilliant Australian actor Damon Herriman also stars.
Bad Sisters
An Irish comedy series about four sisters who conspire to murder the husband (played by Claes Bang) of the fifth sister (Anne-Marie Duff). The standouts of the excellent cast are Sarah Greene and Eve Hewson. Daryl McCormack and Brian Gleeson play a pair of brothers who run an insurance company and who investigate the suspicious death. Will keep you guessing until the end.
Interview with the Vampire
A new adaptation of Anne Rice's Southern Gothic masterpiece, with Sam Reid playing Lestat and an astonishing performance by Jacob Anderson as Louis. The modern-day sequences set in Dubai, with Eric Bogosian uncannily channelling Anthony Bourdain, are one of the best aspects of this very clever adaptation.
Starstruck/Love & Anarchy (season 2 of both)
Two perfect romantic comedies came back for second seasons in 2022. The London-setStarstruck (HBO Max) sees Kiwi Rose Matafeo struggling to maintain a relationship with a movie star played by Nikesh Patel. The Stockholm-based Love & Anarchy (Netflix) is set in the
literary world, with a woman in her 40s having an affair with a man in his 20s. It also explores grief and mental health and will have you both laughing and sobbing.
James Osborne – Weekend Writer
Better Call Saul
Endings can be difficult, and in the case of Better Call Saul season 6, the task was not only to act as a conclusion to the misadventures of Jimmy McGill but also to mark the end of the entire Breaking Bad timeline. Thankfully (and to be honest, unsurprisingly) it absolutely nailed it, with an understated and desperately tragic climax to the story. In hindsight, it couldn't have ended any other way.
Andor
The biggest surprise of the year was, without a doubt, Andor – a series which I had about as much anticipation for as an appointment with a GP. The Star Wars series surpassed all possible expectations and has put itself squarely in the conversation as potentially the single greatest piece of Star Wars media out there. It's really that good.
The Bear
I was always going to love The Bear because anything that treats food with as much reverence as I do has a one-way ticket to my heart. It also helps greatly that The Bear is a deeply emotional, and often deeply stressful, exploration of chosen family stuffed to the brim with stellar performances.
Star Trek: Strange New Worlds
Along with Lower Decks (which took an unfortunate dip in season 3, after an excellent season 2) Strange New Worlds is forging a template for modern Star Trek. The series isn't perfect, but it's a staggeringly huge improvement on the other recent live-action Star Trek shows, and it's a blessing to return to the episodic format along with characters you actually enjoy watching.
The Crown
I liked The Crown season 5; shoot me. The latest season of the soap opera is what it has always been: an excessively dramatic, heavy-handed, opulent series about the aching strain of power, overflowing with hammy acting and obvious metaphors; what's not to love?
Emma Jane Betts – Staff Writer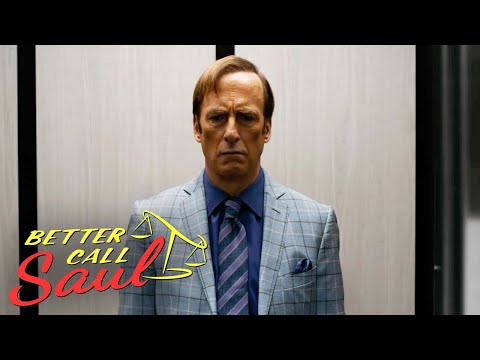 Better Call Saul
Saul Goodman's story finally reached its end in 2022, and oh boy, this Breaking Bad spin-off didn't disappoint when it came to upholding its quality writing, acting, and storytelling. We laughed, we cried, and we were able to say goodbye to slipping Jimmy once and for all – Better Call Saul was truly a fabulous show from the beginning to its melancholic end.
Spy x Family
There was plenty of amazing anime series released in 2022, but my personal favourite was the delightfully funny and wholesome Spy x Family. Seeing an unlikely family consisting of a spy, an assassin, and a cute telepathic kid come together to try and save the world was a highlight of my TV schedule –an experience I couldn't recommend highly enough.
Trainwreck: Woodstock 99
Every year there is at least one documentary that makes me gasp and say, ' man, that is wild,' and in 2022, that docuseries was none other than Trainwreck: Woodstock 99'. From scams uncovered, stages being torn apart, and music fans essentially recreating Lord of the Flies, every chapter of this story was addictive as you watched the music concert from hell play out on your small screen.
The Bear
When I first heard of a show about a chef taking over a sandwich shop, I'll admit I had my doubts, but oh boy, was I wrong to ever question The Bear. It is tense, brilliantly acted, and got my emotions fired up with every episode – definitely a drama series to pick from the 2022 TV menu.
What We Do in the Shadows
What We Do in the Shadows has proven, like its immortal protagonists, that it's a show that just never gets old. Season 4 of the fantasy series following the lives of the Staten Island vampires is packed with non-stop laughs, gothy thrills, and stands as one of the most light-hearted and feel-good watches from 2022, period.
Anthony McGlynn – Staff Writer
Severance
The first season of Westworld is strong in the DNA of Dan Erickson's captivating psychological thriller, where a group of employees push back against the corporation where their minds are wiped every working day. The kicker: they consented to the procedure and have to convince their "outies" to set them free – and that's only the half of it.
For all Mankind season 3
From the moon to Mars in Apple's alt-history Star Trek-like that continues go from strength to strength. Humanity remains at the core, both in NASA's mission and the ongoing storytelling, where the people provide just as much intrigue as the night sky.
1899
Another ambitious Netflix series from the creators of Dark that features multiple characters who seem drawn together by fate. 1899 is more subdued than Dark, and you won't need multiple wikipedia pages to completely follow it, but it's still some of the most cerebral, riveting TV this year.
The Guardians of Justice
Rather than try to convince Marvel and DC to let him deconstruct their heroes and villains, Adi Shankar goes the Alan Moore route and invents his own means of superhero commentary. The Guardians of Justice is unscrupulous and daring, demonstrating what comic book adaptations could look like with a little more courage.
All of Us Are Dead
School sucks, but at least you weren't locked inside during a zombie apocalypse. Despite all the blood and chaos, the mini-series still finds time to let its characters grow, maybe even more so than if they were stuck in class, a poignant indictment of state education.
Tom Percival- Editor
House of the Dragon
House of the Dragon and its incredible cast of characters reignited my burning interest in the politics of Westeros. Here's to a second season full of even more plotting and murder!
Derry Girls
It shouldn't be up to Channel 4 to educate us on the Good Friday Agreement, but Derry Girls did in one episode what the English school system couldn't in 18 years. Aside from teaching important history lessons, the final series of Derry Girls managed to be sweet, funny, and poignant
Solar Opposites
Solar Opposites has always been the thinking man's Rick and Morty (don't @ me your opinion means nothing to me), and the weird, unhinged sci-fi shenanigans of the Schlorpians continue to delight me.
Inside No 9
Inside No 9 is basically the best show on the BBC. Tuning each week is always a delightful surprise. Will the episode be funny, scary or thrilling? The only thing you can guarantee is that you'll be entertained.
Barry
Bill Hader continues to knock it out of the park, and Barry graduated from quirky little comedy series to one of the most heartbreaking shows ever this year.