The Nun 2 trailer just dropped with new footage lunging at us faster than a demonic entity in a creepy hallway. The sequel is the latest set in The Conjuring universe and extends its terrifying metaphysical borders to the 1950s, where we'll once again meet Valak in the past when The Nun 2 release date comes.
So, in terms of where it sits in The Conjuring movies in order, it follows suit from the original spin-off, The Nun. It was far from the best The Conjuring story, but who can deny the fear factor of the absolutely nerve-shredding titular demon?
Luckily for us, the new The Nun 2 trailer shows us the possibilities of a good Valak movie, and we're more than ready for another jumpscare-fest. One of the best horror movies of all time? Unlikely. But at least the fresh footage shows Valak terrorizing people once again, while giving a proper look at the school-based setting.
The trailer brings back familiar faces and some new ones. Taissa Farmiga from the first movie (Lorraine Warren actor Vera Farmiga's younger sister, we love that trivia) is somehow brave enough to be getting involved with other-worldly antics once more. Check it out below: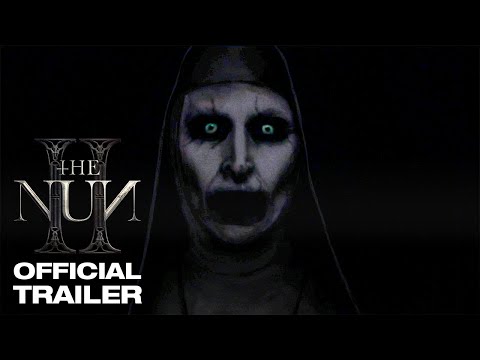 Meanwhile, we get a look at Storm Reid as Lisa — a nun in training. Reid, who we adored in The Last of Us, is an exciting talent and we're glad to see her here, even if she is deathly scared.
Bonnie Aarons as Valak is back too, of course. Who could have guessed a role in The Conjuring 2 would have led to all of this? She deserves it, The Nun is one of the scariest horror foes in some time. In this trailer, she's back up to her old tricks following characters down dark paths, jumping out at them from the dark, and making a joke of the pious material form she takes.
For more, check out The Conjuring TV series release date, the best movies of all time, or the new movies coming soon. And for more nuns fighting evil (this is a genre now), dive into our report on the Warrior Nun fan campaign.