The Boys season 4 release date is on its way, and we expect the sci-fi series to deliver yet more unpredictable antics. The superhero satire has gone from strength to strength in its absurd commentary on Marvel movies and the like, and one upcoming twist might be the return of a particular CEO.
Giancarlo Esposito played Stan Edgar in The Boys cast, the boss of Vought before he's ousted in disgrace. We've been wondering if he'll pop back up in the thriller series, like the corporate cockroach Stan is, and Giancarlo has teased he just might.
"I find The Boys to be a very creepy, interesting, edgy, and sick show – in the best way possible," he told TV Line when asked about a potential comeback. "It's genius. And… I won't string it out anymore: I think there is a great chance."
Well, that seems clear, doesn't it? How Stan will show up is another question. He and Homelander have been disgraced from Vought, and the latter is now in exile, knowing that Soldier Boy is his father.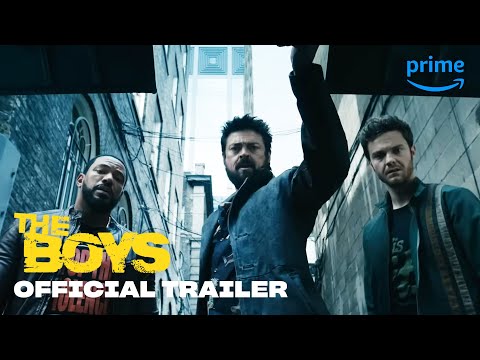 The Boys is teeing up a storyline on the fringe far right become more agitated and violent, and that's potentially where Stan could reappear. Or he could have a complete about face in the TV series and become one of The Boys! Maeve and Annie both joined the group's ranks, so it's not impossible, but Stan is another kind of slime.
We can only wait and see. Have a look at our guide to The Mandalorian season 3 to check out Esposito's work in a galaxy far, far away, and enjoy a nosey through our of the best Netflix series for more televisual greatness.