Director Jeymes Samuel is following up his critically-acclaimed Western released in 2021 – Netflix's The Harder They Fall – with an unusual and original movie set in Biblical times. The Book of Clarence looks like a more serious take on Monty Python's Life of Brian, with an ordinary man (played by LaKeith Stanfield) wanting the kind of power and attention that Jesus has.
James McAvoy and Omar Sy also appear as characters who could be straight out of Ridley Scott's Gladiator, and it looks as though chariots are involved. It's been a long time since we had a swords-and-sandals movie, and now that the Gladiator 2 release date is on the way – maybe they're back? Elsewhere in the cast, David Oyelowo plays what seems from the trailer to be Clarence's mentor, father figure, or a religious leader. Oyelowo will soon be seen in a Western of his own – the Taylor Sheridan series Lawmen: Bass Reeves.
British director Samuel is putting Black characters in historical contexts that we've rarely seen them in onscreen. The Harder They Fall was a refreshing twist on the best Westerns, and it looks as though The Book of Clarence will be a new kind of historical epic.
The impressive cast also includes RJ Cyler (The Harder They Fall), Anna Diop (Nanny), Micheal Ward (Empire of Light), Teyana Taylor (A Thousand and One), Caleb McLaughlin (Stranger Things), Alfre Woodard, Marianne Jean-Baptiste, and Benedict Cumberbatch.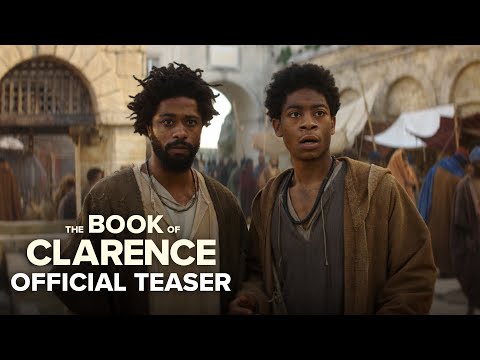 "I think this role is one of the most demanding roles I've ever written, and what LaKeith undertakes is going to surprise a lot of cinemagoers, that one person can undertake such a journey," Samuel told Vanity Fair.
The Book of Clarence will be in theaters from January 12, 2024. While we wait, check out our guide to the best drama movies and the best comedy movies.