What happens in the That Time I Was Reincarnated As A Slime the Movie: Scarlet Bond ending? The beloved fantasy anime, about a regular man who gets turned into a slime and transported to another realm after being stabbed, has made it to the big screen.
The anime movie, taking place after the second season of the anime series, looks at Rimiru's time now as a benevolent demon king. He handles political disputes and helps out other civilisations, like all good slimes! Scarlet Bond presents quite the predicament for our gelatinous anime character, who winds up uncovering a horrible conspiracy.
This involves godly deals, curses, and other shenanigans that can be a little difficult to parse. So, we've broken down the entire That Time I Got Reincarnated As A Slime the Movie: Scarlet Bond ending to prevent anyone else from becoming a blue pile of goop in another dimension.
What happens in the That Time I Got Reincarnated As A Slime the Movie: Scarlet Bond ending?
The That Time I Got Reincarnated As A Slime the Movie: Scarlet Bond ending comes in two waves. Firstly, there's the conspiracy to overthrow Queen Towa. It's revealed that the magic tiara she uses to heal and protect her people was given to her family by Ultima, who answered prayers for help feeding the kingdom of Raja.
Ultima orchestrated a deal: the crown must be passed down the generations, whoever wears it is gradually poisoned the more abilities they use, and once someone dies from that poison, Ultima can use their body to walk among the land of the living. The queen at the time accepted gracefully, leading to our current predicament.
Their contract is legally binding, as far as spiritual promises go, and the black magic that was found at the bottom of the lake near Raja counts as interference on behalf of Ultima, voiding the deal. Lacua, part of Towa's royal company, is the real anime villain. He orchestrated the water's contamination and tried to have Towa killed by cursing Hiiro in order to speed up the process and install Ultima quicker.
He hadn't accounted for the fine print being his main problem. His other concern is Rimiru, who manages to chase him down and defeat him once the jig is up. Ultima was none too happy, either, and as recompense, stepped in to prevent a tragedy.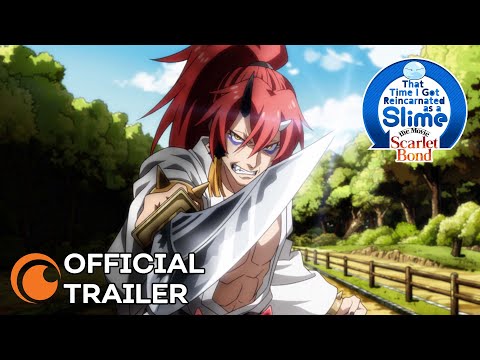 Hiiro, having ingested the curse worm from Lacua, believing it part of another kind of ritual, comes down from his curse and starts to literally crumble to dust. He thanks Towa for bringing him back to life and giving him something new to fight for, and he fades away. Towa then uses all the tiara's power to bring him back, taking her own life.
That is, until Ultima does her thing and reincarnates Towa in return for all the trouble her believers caused. Lo, everyone lives happily ever after. Rimiru agrees to buy iron ore from Raja to keep them safe from the surrounding kingdoms, and that's that.
For more great animated choices, have a look at our lists of the best horror anime and the best romance anime. Peruse our guides to One-Punch Mans season 3, Demon Slayer season 3, and Dragon Ball Super season 2 if you want to see what's coming up!