Sylvester Stallone almost quit Rambo, but if we're being honest, he had a good reason for doing so. When you think of artistic differences, you probably imagine pampered actors having tantrums in their trailer and making the cast and crew's lives miserable.
Still, Sylvester Stallone's unhappiness with the film came from an arguably more noble place, as he struggled with the message the Rambo might send to real-life Vietnam veterans. While Rambo is indeed one of the best action movies ever, it also doesn't shy away from themes like trauma.
John Rambo's trauma from being a Vietnam war veteran is an integral part of his character, and in his new Netflix documentary, Stallone recounts how he was unhappy with John's character arc.
"At the very end, originally the way it was in the script, I am shot by Colonel Trautman and I die in slow motion," he explained."I said to the director, 'This is not good.' I don't want everyone who is a Vietnam vet to see this film and [see] me shot and realize, 'Oh, so there's no hope for me at all. None.'"
Stallone's concern about this much bleaker ending to Rambo was exacerbated by what was going on in the real world. "At that time, they were losing 20,000 vets to suicide a month. I said, 'I don't want to be part of it. I don't. I'm not going to,'" the Rocky actor added.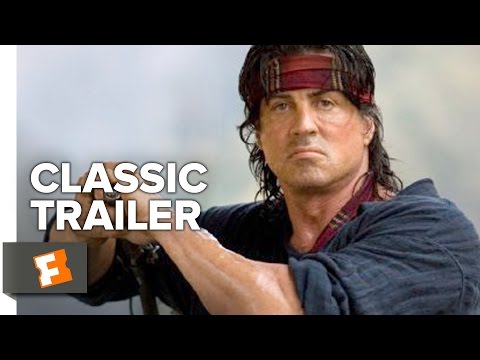 While the studio initially opted for this much darker ending, the strong audience reaction at a Las Vegas test screening meant that Stallone ultimately got his wish. And it's a good thing he did, otherwise, we would've never had the other Rambo movies.
It also just goes to show that the best actors are the ones who are so passionate about their character; they also aren't afraid to challenge decisions they feel would do a disservice to the story being told.
We probably won't be getting a new movie with Stallone as Rambo anytime soon, but if action is your thing, check out our guide to Reacher season 2 or see what we thought of Stallone's latest performance in our The Expendables 4 review.