The internet and social media have made it very difficult for TV and movie writers to keep a secret. It seems like every other week, one of the best TV series currently on the air has its ending spoiled by some insider who's desperate to prove how well-connected they are, or it just leaks online due to carelessness.
House of the Dragon's ending was all over the web days before the fantasy series concluded, and leaks at Marvel haven't gotten so bad that the studio reportedly had the Marvel Spoilers subreddit shut down. It's impressive, then, that Succession has managed to avoid any massive leaks, especially considering the events of Succession season 4, episode 3.
Speaking of which, warning – there'll be spoilers from this moment on. Still with us? Good. In episode 3 of Succession, Logan Roy finally met his end, dying on an aeroplane toilet far away from his friends and family, surrounded by incompetent yes-men. It was the perfect death for the business tyrant, and the fact it didn't leak ahead of the episode's air date is frankly incredible.
That said, it turns out that the Succession crew have been teasing Logan's ultimate fate in some pretty obvious places, which a few keen-eyed fans spotted in the months ahead of the Succession season 4 release date.
Specifically, they spotted something odd on the Succession season 4 poster, which shows the Roy family looking out over a New York horizon. For the most part, it's a pretty standard piece of marketing material, but something caught fans' eyes in the upper right-hand corner.
A small plane can be seen reflected in the window of a skyscraper, and this seemingly inconsequential detail led u/Cold_Breadfruit_9794 to start a thread titled 'Thinking about the plane'. While the thread didn't receive many upvotes, those commenting immediately began to speculate with a terrifyingly accurate degree of foresight that Logan would die on that plane.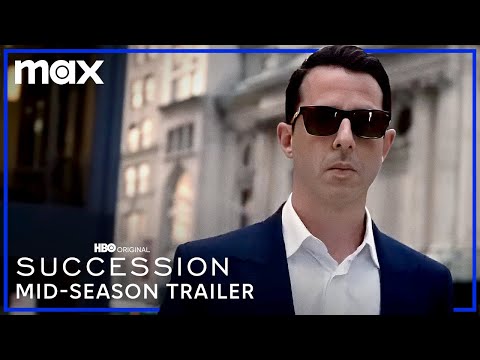 So let that be a warning to clever showrunners the world over. You might think you are cute putting little details in 'plane' sight like that, but viewers these days are smart enough to be three steps ahead of you.
If you love the Roy family and their drama, then check out our guide to the Succession cast. We've also got an article listing the best drama series ever made, and if that's not enough, we've also got a guide breaking down everything we know about the Severance season 2 release date.