It's believed Stranger Things season 5 will be the conclusion of the hit Netflix series, and not everyone's on board. Sadie Sink, who plays Max in the horror series, knows the end is nigh, but she's not emotionally prepared for it quite yet.
During an appearance on Today with Hoda and Jenna, she made it clear she doesn't know what the TV series has in store for her. "We know that it's happening and that it's the last season, so it's going to be emotional I'm sure," she shared. "Spoiler-free, just with the way my character ended in season 4, I have no idea what is going to happen. But I'll be there. It's going to be awful. It's going to be horrible."
Sink thinks about the Stranger Things cast fondly, and that'll be what makes the goodbye difficult. "These kids, this entire cast and crew, it's family," she says. "People say that all the time, but I genuinely mean it. And to think that we have to say goodbye to that security and knowing that we're going to be seeing each other for another season? It's scary and sad."
Of course, the actors in Stranger Things have grown up together on this seven year journey (and counting), making their bonds yet stronger. Sink adds it's "exciting" to embrace a new phase of her career, too, but moving on is bittersweet.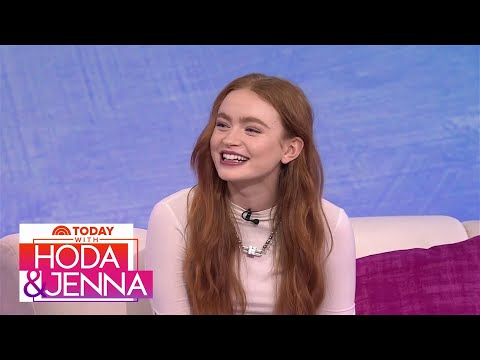 She's been making waves. She co-stars opposite Brendan Fraser in acclaimed drama movie The Whale, and she was in the Fear Street Netflix movies. Already, her stardom is expanding beyond Hawkins, Indiana. That said, given the huge response to Stranger Things season 4 – Netflix's most-viewed drama series in 2022 – the final chapter should be something people talk about for a while.
Have a look at our guide to the best sci-fi series for more televisual joy while we wait for more.