How can I watch Strange World? The new Disney movie Strange World is nearly here, and we're very excited about it. The animated movie boasts an incredible A-list cast, including Jake Gyllenhaal, Dennis Quaid, Jaboukie Young-White, Gabrielle Union, and Lucy Liu, and it's been made by a pair of Disney veterans who brought us films like Big Hero 6 and Raya and the Last Dragon.
The family movie tells the story of the Clades, a family of legendary explorers, and the black sheep of the group Searcher (Gyllenhaal). Searcher, unlike his family, was more interested in farming than adventuring. However, the poor guy's forced to swap his tractor for a rocket ship when the Clades recruit him for an out-of-this-world adventure.
Strange World has opened to very positive reviews and boasts an impressive 73% on Rotten Tomatoes. Our own Emma Jane wrote in her Strange World review that it was a thrilling adventure that people wouldn't want to miss. Well, if you don't want to miss it and want to know how to watch Strange World, we've got you covered.
How to watch Strange World?
Strange World will debut exclusively in cinemas on November 23, both in the UK and the US.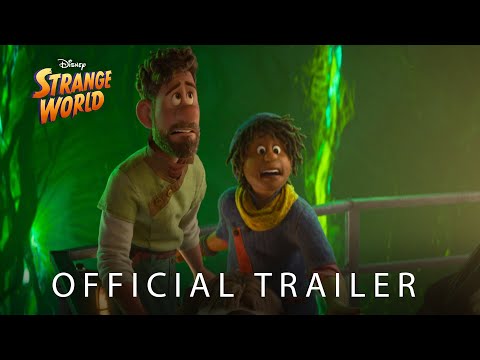 Can I stream Strange World?
No, you cannot stream Strange World at the moment. Like Encanto before, Strange World is a theatrical exclusive and, as such, will not be available on streaming for a while yet. Also, Disney hasn't officially announced when Starnge World will arrive on Disney Plus.
That said, Strange World will likely follow the same pattern other recent Disney movies have in recent years. Encanto was released around this time in 2021 and was on Disney Plus by Christmas, while it took Lightyear just 45 days to hit the streaming service.
With that in mind, we can probably predict Strange World will be available to stream from late December to early January. If you're looking for something else to watch, check out our guide to the best Disney Plus movies or, for the adrenaline junkies, we have a list of the best adventure movies.