Heading a blockbuster science fiction movie trilogy is no easy feat, but Daisy Ridley did just that as Star Wars character Rey. Through the sequel trilogy, we saw Rey grow from a tough-as-nails scavenger to a formidable Jedi, and in an interview with The Hollywood Reporter, the actor revealed which of the Star Wars movies was her favourite to film.
"On the third film [Rise of Skywalker], I was very present," she explained. "On the first two, I was like, 'Oh my God, they've chosen the wrong person. Oh my God, I'm gonna screw it all up. Oh my God, oh my God.' And then by the third one, I had little time to pause. I still had moments of feeling like, 'Oh my God, am I terrible?' But I also knew that I worked really hard and that I was in a very safe environment with a lot of people that I already knew. So I felt very comfortable, and I really made an effort to be present every day."
The Star Wars cast member added, "And it was my favorite filming experience for that reason because I was really taking in everything, and none of the joy and excitement had gone. So I felt like I could breathe a little easier. I mean, I loved all of them, but it was nice to really be in my body for that last filming experience."
I guess even Jedis aren't immune from a bit of imposter syndrome. But despite her growing comfort in the role, Ridley told the outlet she wasn't sure if she'd want to return for a new movie in the franchise. "I feel like Rey's story ended in a wonderful way with the last film," she explained. "It's already been an insane three years since that film came out. I feel like quite a different person. We've all gone through a massive change in the last three years, with lots of crazy things happening. So I really don't know if there are plans. I just don't know."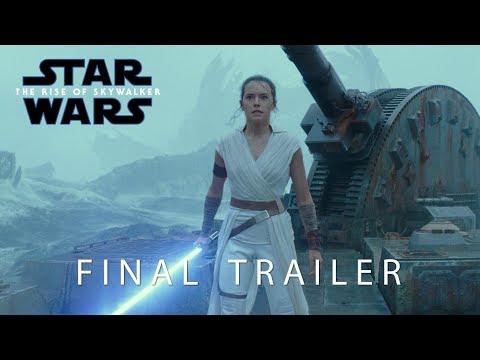 However, she also didn't rule the idea out completely, as she added, "Ultimately, I loved my experience, I loved what I got to do and I love the people I got to work with. So, should that happen again, even once, amazing. Because the dream is to really be around nice people that make you feel good and feel heard while you do good work."
If you want to see the Skywalker Saga in full, check out our guide to all the Star Wars movies in order. Otherwise, explore other untold stories in the Galaxy by checking out some of the fantastic Star Wars series on Disney Plus ahead of The Mandalorian season 3 release date.