Jude Law has worked with some of the best actors in Hollywood and on some impressive franchises over the years. However, it turns out that his run-in with Star Wars is what thoroughly left him "starstruck."
During an interview on The Tonight Show with Jimmy Fallon, Law discussed his upcoming appearance in the new Star Wars show – Star Wars: Skeleton Crew. The upcoming TV series follows the adventures of four children who end up lost in the galaxy. The kids must find their way home, and along the way, must deal with new Star Wars characters and Aliens in order to get back safe and sound.
Law is a Jedi in the Star Wars series. But, despite being the newest A-lister in the franchise, what really floored the star wasn't the Lightsabers or Force-related antics. It was the Jawa Aliens.
"I've been very lucky. I've worked with some particularly respectable actors," Law said. "But I've never been starstruck like I was when I met a Jawa. I'm not joking. I saw a Jawa walking by, and I was like, 'I can't believe it. It's a real Jawa!'"
For those who may not be up to date with their Star Wars aliens, Jawas are cloaked meter-tall furry humanoids. They settled on the planet Tatooine and made their first appearance in the Star Wars movie, A New Hope.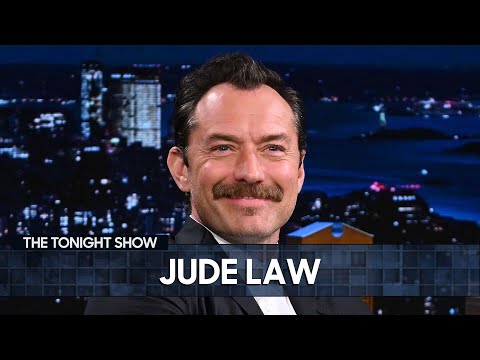 Law's awe of Jawas is understandable. The Jawas have been around since the beginning of Star Wars and capture the history of the beloved IP that has captured all our collective imaginations since 1977. To be honest, we'd also be starstruck if one casually strolled past our paths.
Fans will be able to see Law and the Jawas once Star Wars: Skeleton Crew hits Disney Plus. Currently, there is no set release date for the sci-fi series – however, it is expected to come out sometime in 2023.
For more upcoming releases, here are all the new movies heading our way in 2023. Or you can look over guides explaining the Skywalker family tree and our list of the best movies of all time.