Since George Lucas handed over the reigns to Disney in 2012, Star Wars has been through lots of ups and downs. There's not much point in listing off what those are: we all know Solo was a disappointment, and the less said about the latest Star Wars movie, The Rise of Skywalker, the better.
Then, there's the TV output. The Mandalorian started off excellently but has lost some of its spark, and while there was plenty of hype for Obi-Wan Kenobi, it didn't exactly meet all expectations.
Thankfully, Tony Gilroy has swooped in now on two occasions as our savior. He was recruited to conduct rewrites and reshoots for Rogue One, and is the creator of its subsequent prequel series Andor. Rogue One is viewed by many as one of the best movies in the franchise, and is certainly the most unanimously acclaimed of the new movies in the post-George Lucas Disney era of the franchise.
Now, in a new talk with Deadline, Tony Gilroy revealed that George Lucas loves Rogue One just as much as you do. "George Lucas called me after Rogue One," said Gilroy.
"I had a 45 minute conversation with him after he saw Rogue One, and that's the only time I've ever spoken to him. He loved it. He really did, he liked it."
Continuing on, Gilroy hinted at the wider conversation saying, "He had some other things to say that I – you know… it's like a call from the President or something."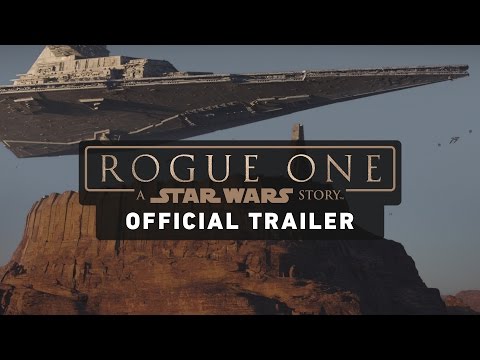 While Gilroy shies away from saying exactly what those "other" things were that Lucas said, the one thing that he makes abundantly clear is that Lucas is a fan of Rogue One. That's not a total surprise, as the science fiction movie grasps the scale of Lucas's vision for Star Wars and ties directly in to Lucas's own story with the Death Star plans.
In Jyn Erso and Cassian Andor, it also introduces Star Wars characters not dissimilar from Lucas's own. So there are plenty of parallels, though it's also a much darker and grittier film. We love it just as much as Lucas, and we even think that if Andor season 2 sticks the landing it could make Rogue One the best Star Wars movie of all.
You can learn more about the Andor season 2 release date, before taking a look at our guide to the new Star Wars movies which were announced in Star Wars Celebration 2023.