When the Star Wars sequel trilogy came out, JJ Abrams' team came up with a droid that they hoped would capture some of the magic and love that the fans have for C3-PO, and more specifically R2-D2. In the original trilogy, Luke (Mark Hamill) has a special bond with Artoo, and in the sequels Rey (Daisy Ridley) has a bond with a similar Star Wars droid called BB-8.
BB-8 communicates in similar beeps to Artoo, but comedy writers and performers Ben Schwartz (best known as Jean-Ralphio in Parks & Rec) and Bill Hader (SNL, Barry) were initially brought in as "voice consultants." Because of this tenuous connection, Hader is asked to sign merch related to the Star Wars movies, but he recently stated that he now refuses to do so.
"It's very sweet that JJ Abrams put my name on it, but I came in and did voice stuff for it that didn't work," he explained. Regarding signing merch, Hader told Josh Horowitz on his Happy Sad Confused podcast; "I do not sign them. Autograph people don't like me. I won't sign things."
Hader said there was one specific incident that put him off signing merch. "You know what it was? I used to sign stuff, and then one time I saw somebody and they had their kid come up to me to sign a BB-8 thing and it was three in the morning. I was leaving the premiere of [one of the best Pixar movies] Inside Out and then we went to an after-party thing and it was super late and this guy kept his kid up all night. [He] was like, 'Go over there so he'll sign it so I can sell it online.' I was like, 'That's fucked up. So now, I just kind of blanket, like, I'm not signing any of this shit."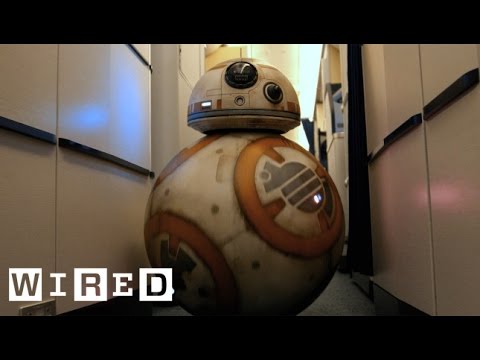 We don't yet know if BB-8 will feature in one of the Star Wars new movies, which will bring Daisy Ridley back. It will be set 15 years after The Rise of Skywalker and will see the return of Rey as she rebuilds the Jedi Order. This will be helmed by Ms. Marvel director Sharmeen Obaid-Chinoy.
Check out our guide to the best Star Wars characters.