What was the meaning of the wristwatch in Star Trek Strange New Worlds season 2 episode 3? Minor spoilers follow for the new episode of Strange New Worlds.
Star Trek and time travel are like Batman and Robin. Inseparable. That relationship came back into the spotlight with Star Trek Strange New Worlds season 2 episode 3, which saw La'an and Captain Kirk from an alternate timeline sent into the past to repair the Star Trek timeline.
On their mission, La'an is give a wristwatch by Pelia, which she uses to track down the nuclear reactor. This is transported into the restored future timeline with La'an once her mission to protect Khan was complete. At the end of the episode, as La'an breaks down crying at all she had to do, a shot lingers on the watch. But what is the wristwatch's significance in Strange New Worlds?
What does the wristwatch mean in Strange New Worlds season 2 episode 2?
The wristwatch is a memento from the past that La'an will keep with her. Perhaps most importantly, it's a reminder of the kiss that La'an shared with the alternate Jim Kirk in the past, which is why it provokes an emotional response in her after watching him die.
In this sense, it's a physical tie to her adventure in the past, her romance with the future Star Trek captain, and the danger they both faced.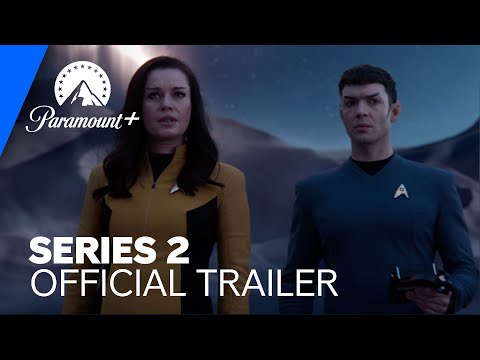 The wristwatch might also come back to play a future role in the Star Trek series at some point, as it could be that the Department of Temporal Investigations sees it as an important artifact of the past and wants it back. Certainly, the final shot of the episode wanted to remind you it was still in her possession. Let's see if it comes back at some point.
That's it on the importance of La'an's wristwatch in Strange New Worlds. For all the latest on Star Trek, find out which Star Trek captains would survive in a zombie apocalypse, and check out our Star Trek Strange New Worlds season 2 review, as well as our explainers on the Crossfield class, Pelia, and Lanthanites. You can also find out how we celebrated Captain Picard Day, before learning how Patrick Stewart's pride nearly killed Picard season 3.