Production on Star Trek Strange New Worlds was on the cusp of starting before the strikes came into force, and now, with both the writers' and actors' strikes resolved, it's full steam ahead on the USS Enterprise.
A listing on the Directors Guild of Canada confirmed that yesterday, November 13, was the first day of pre-production for the Star Trek series. It also confirmed that sci-fi series would officially start production on December 11, with filming running through to July 2024.
This means it won't be long until we're back with our favorite Star Trek characters, with producing director Chris Fisher announcing on Instagram that he's gone "back to Toronto" to work on Strange New Worlds season 3.
In a TrekMovie podcast interview, Fisher had previously noted how close the show was to starting production when the strikes hit earlier this year.
"I was going to direct the premiere episode… I had storyboarded pretty much the entire first episode," he said. "That's how close we were to starting shooting. We were one day away from flying the actors in. We were like, 'Do we fly the actors in?' That's when it went above my pay scale."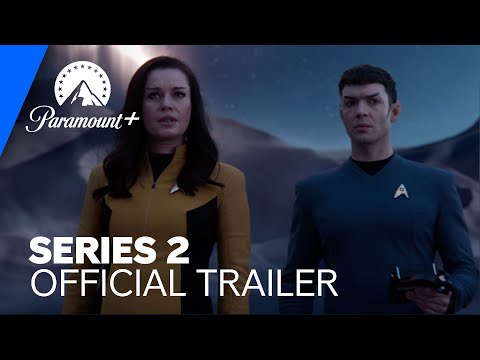 Even throughout the strike, Fisher remarked how the cast and crew couldn't wait to get back to their favorite Star Trek starship. "Everything I've heard from the studio is they can't wait to get back on the horse as well," he added. "Once the strike is over, fingers crossed, I don't think it's going to be long till we're back up and running."
Clearly, Fisher was true to his word, as the Strange New Worlds crew got things up and running in no time. Either way, Strange New Worlds season 3 will be a tough act to follow. In his four-star Strange New Worlds season 2 review, our resident Star Trek expert James Osborne praised the show for its ability to "deftly integrat[e] plot threads, themes, and character growth across its run while delivering standalone adventures."
According to him, Strange New Worlds season 2 "achieves this equilibrium better than almost any Star Trek series previous" — so let's hope the desire to finish season 3 doesn't stop Strange New Worlds from being the best TV series we've seen in recent years.
For more on Strange New Worlds, here's every Strange New Worlds season 2 episode ranked. Or, check out our guides to the Star Trek timeline, all the Star Trek movies in order, the best Star Trek captains, and the Star Trek 4 release date.