Star Trek Strange New Worlds season 2 is coming, and there's one episode in particular that has fans grinning with eager anticipation. That is, obviously, the crossover episode which will see characters from the Star Trek series Lower Decks come aboard Pike's Enterprise.
Star Trek has a long history of this kind of thing (with Bones and Spock both appearing in TNG, Picard appearing in DS9 and so on) but what makes the upcoming crossover the most ambitious in the franchise's history is that Lower Decks is an animated comedy series with a very different style to Strange New Worlds.
Bringing its Star Trek characters into Strange New Worlds was a big challenge, and according to Anson Mount (Captain Pike) and Rebecca Romijn (Commander Chin-Riley) it was only made possible thanks to episode director Jonathan Frakes – best known as Commander Riker in the Star Trek The Next Generation cast. Speaking with Screen Rant, Mount and Romijn explained how Frakes brought it to life.
"[Tawny Newsome and Jack Quaid] both have such great backgrounds in improv, and they never did the same thing twice. They did something different, they took it off the page, and played with it in every single take. It was so fun," began Romijn.
She continued, "And having Jonathan Frakes there was very important to massage the two worlds so that it was cohesive [because] they come from this animated show, and now they're on the Enterprise, which is a very, very different tone. It was really important that he was there to meld those tones."
Mount agreed. "I don't think anybody else could have directed the episode."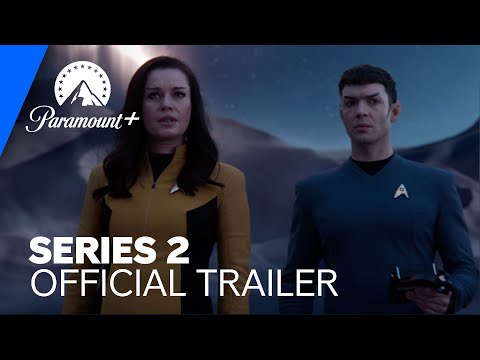 Frakes is one of the most experienced Star Trek directors around, having made Star Trek movies First Contact and Insurrection, in addition to countless episodes across TNG, Discovery, Star Trek Picard, and more. He's also had a cameo role as Captain Riker in Lower Decks, so his deep well of knowledge puts him in an unique position of being able to blend the two shows together.
Fans got their first look at the crossover with the latest Star Trek Strange New Worlds season 2 trailer. This saw Lower Decks character Boimler (Jack Quaid, with the character's very purple hair) interacting with Spock.
For more, check out our guide to the Star Trek Strange New Worlds season 2 release date and the Star Trek Lower Decks season 4 release date. Or, learn about how Jonathan Frakes was once Captain America and take a look at our ranking of the Star Trek captains.