Since it's an animated show, Star Trek: Lower Decks has long been overlooked in comparison to live-action series. But the near-universal acclaim among fans and critics mean the show's quality should, by rights, speak for itself.
Star Trek: Lower Decks, like all great Star Trek series, focusses on the dedicated crew of a Starfleet ship — but the difference is, the USS Cerritos is far from the best Star Trek starship, and is so unimportant, it's never even come up in any of the Star Trek movies in order. Still, over four seasons, we've grown the love the motley crew on the USS Cerritos — but in an interview with Cinemablend, showrunner Mike McMahan made it clear that we ought be cautious.
"Yeah, I mean, listen, we're in weird times. Everything is changing. I think everything's gonna continue to change. I would say nothing is safe. I don't have any bad news for anybody, but also, I think you shouldn't assume that this stuff is gonna stick around unless you vocally and watch it early on. I do not know if we're going to have another season after the season we're working on right now [Season 5]. Lower Decks could very well be a five-season show," he explained.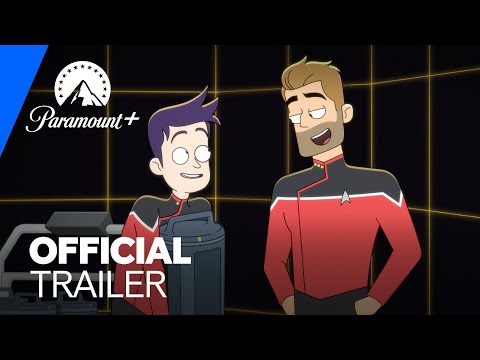 "So, if you love Lower Decks as much as I do, I would say make sure to watch it and get people to watch it now. A letter writing campaign after a show gets canceled, it's helpful, but what's more helpful is campaigning to get more eyes on the show when it's airing because it gives me the ability to push for more seasons."
He continued, "I would love to finish Lower Decks with the plan that I have for it. I would say, take Prodigy looking for a new [network], and take a look at Picard being wrapped at Season 3, and at Discovery wrapping as well. I would say read those as signs that if you want more Lower Decks, you should be vocal about it now and not wait."
After Star Trek Prodigy was canceled, streaming service Paramount Plus removed season 1 from the platform. While fans campaigned to #SaveStarTrekProdigy, calling it one of the best TV series in the Star Trek franchise, McMahan wants us to start now if we want to see Lower Decks continue beyond season 5.
For more on some of the best sci-fi series out there, check out our guides to the Star Trek The Next Generation cast and the best Star Trek characters. Or, if you want to change pace and focus on some of the best science fiction movies, here's what we know about Avatar 3.