Star Trek fans have just witnessed a miracle almost as impressive as the Genesis Device, as a prop version of the USS Enterprise has shown up on eBay after mysteriously vanishing for close to half a century.
Is there anything more synonymous with Star Trek than the USS Enterprise? OK, maybe William Shatner's face, but let's not get distracted by that. The most important thing going on in the Star Trek timeline right now is the fact that an iconic piece of memorabilia from the franchise could well find its way back to the Roddenberry family after going missing in 1979.
The incredible story first broke when a Trek fan posted on Twitter that a rare replica of the Star Trek starship had been found. "This is absolutely wild," Alex Perry wrote. "The long lost three-foot filming miniature of the USS Enterprise — stolen from Gene [Roddenberry]'s office in the 70s — showed up on eBay overnight listed by someone who purchased an abandoned storage unit. Analysis of the photos shows it is likely genuine."
As this news spread, the person selling the prop decided to take down the auction. They had initially listed the item at $1000, but had apparently been contacted by people looking to "ensure it ends up back in the hands of the Roddenberry family." It has been suggested the fact they were technically selling 'stolen goods' led them to remove the listing, and negotiations may be ongoing in the background to get the item back to its rightful owner.
There are no clear details as to what this item was actually used for or whether it made an appearance in any of the Star Trek movies. All we know for sure is it belonged to Gene Roddenberry, the creator of Star Trek, and it sat on his desk. It will likely have been one of several props of the ship used at the time and seems to date back to the Desilu days of production on The Original Series.
According to a letter from Roddenberry, sent to Jeff Katzenberg at Paramount in 1979 (and shared here), the prop was loaned to an unknown person "associated with [Star Trek: The Motion Picture]." The three-foot replica was never returned, and clearly, no one had a clue what had happened to it. Roddenberry states in the communication that the item's "real value" lies in "what it represents," as a miniature used in the early days of the original Star Trek series.
It's really sad that Gene will never know his beloved prop has been found. As you can tell from the letter he sent, this wasn't about money; he simply wanted his special desk toy back. It always makes me upset when irreplaceable things are broken or lost, especially when they have great sentimental value like this. I mean, just look how happy Gene is to have that glorious model on his desk.
But, there is hope that Rod Roddenberry, Gene's son, may still gain possession of the model. On Facebook, Rod wrote: "Super excited someone discovered this treasure! It would mean a lot to talk with whomever is selling/in possession of the Enterprise. Appreciate anyone who can put me in touch and connect us. Engage!"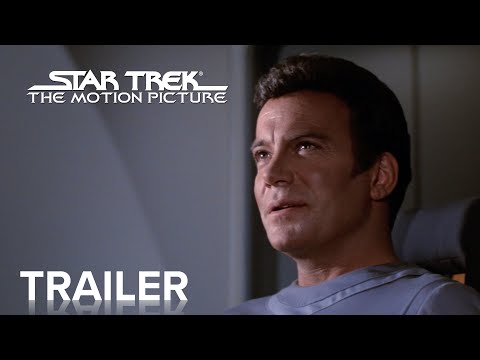 Here's hoping there's good news on the horizon. Speaking of good things on the horizon, why not look ahead to the Star Trek Legacy release date or the Star Trek Discovery season 5 release date, both of which will feature a load of our favorite Star Trek characters (and different versions of the USS Enterprise). Alternatively, move away from Trek and think about new movies, like Deadpool 3 – I bet Wade Wilson would get that model back rather quickly, but it wouldn't be pretty.