Star Trek's creator Gene Roddenberry had a pretty optimistic view of the future, and this meant that Star Trek would have some very rigid rules when it came to the series' stories. One example is that Roddenberry wanted to ban any serious interpersonal conflict in the Star Trek series, believing that in the far future humans would be beyond that point.
It's safe to say that Roddenberry was probably wrong with that prediction, and interpersonal conflict seems to have been a mainstay on the Star Trek set itself, not least between William Shatner and Leonard Nimoy. In fact, the actors behind the iconic Star Trek characters duo were irritating Roddenberry so much with their various demands that he wrote them a furious letter, pleading with them to abandon their, "selfishness and egocentricity."
In a letter addressed to the pair jointly (recorded in the book The Fifty-Year Mission: The Complete, Uncensored, Unauthorized Oral History of Star Trek: The First 25 Years [via SlashFilm]), Roddenberry implored Shatner and Nimoy to stop trying to swap their lines and causing other such chaos which was messing with production schedules.
"No, William, I'm not really writing this to Leonard and just including you as a matter of psychology," began Roddenberry's written tirade. "I'm talking to you directly and with an angry honesty you haven't heard before. And Leonard, you'd be very wrong if you think I'm really teeing off at Shatner and only pretending to include you."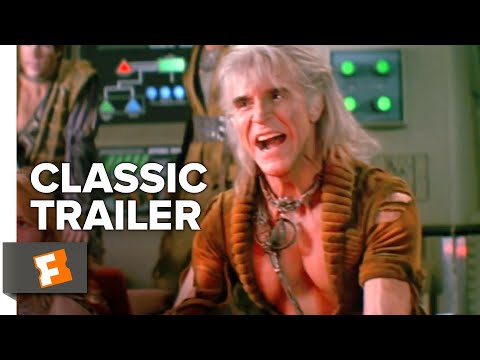 He continued, "The same letter to both; you've pretty well divided up the market on selfishness and egocentricity. I want you to realize fully where your fight for absolute screen dominance is taking you. It's already affecting the image of Captain Kirk on the screen."
Roddenberry's fury was in reference to the well-documented early friction between Shatner and Nimoy, which stemmed from the popularity of Nimoy's Spock and his increasing role within the series which took the focus away from the Star Trek captain, to Shatner's displeasure. "We're heading for an arrogant, loud, half-assed Queeg character who is so blatantly insecure upon that screen that he can't afford to let anyone else have an idea, give an order, or solve a problem. You can't hide things like that from an audience."
But it wasn't just Shatner who drew Roddenberry's ire: "And now, Leonard. I must say that if I were Shatner, I'd be nervous and edgy about you by now, too. For a man who makes no secret of his own sensitivity, you show a strange lack of understanding of it in your fellow actors."
Ouch; it sounds like Spock's Vulcan lack of emotion didn't quite transfer to Nimoy himself, much to The Wrath of Roddenberry.
Thankfully, Roddenberry's intervention seems like it was listened to by the two leading cast members (it's notable that DeForest Kelley didn't need the same telling-off) who would go on to develop a brotherly bond both on-screen and off it, as the tension between them settled down.
After their TV adventures ended, Shatner and Nimoy would go on to make six Star Trek movies together as Kirk and Spock, with their relationship anchoring it all. Now, their roles are played by Paul Wesley and Ethan Peck respectively on the new series Star Trek Strange New Worlds. Hopefully, their relationship won't necessitate a stern letter addressed to them from the new Star Trek bosses.
For all the latest on Star Trek, check out our Star Trek Strange New Worlds season 2 review, and keep up to date with our hopes for the Star Trek Legacy release date. You can also learn about Leonard Nimoy's secret to making the best Star Trek movies, and read the one question Stephen Hawking asked William Shatner. Or, for something more fun, see which Star Trek captain would win in a zombie apocalypse. You can also see what's new on Paramount Plus.