Squid Game, the popular Netflix TV series about a group of contestants competing in deadly children's games for a cash prize, has recently taken the world by storm. However, it turns out that the first season of the survival drama could have played out very differently. Hwang Dong-hyuk, the show's creator, has revealed that there was an alternate ending to Squid Game. Warning, spoilers ahead.
During an interview with Entertainment Weekly, Hwang shared that he was torn about the arc for the series' main character Seong Gi-Hun (Lee Jung-jae). At the end of Squid Game season 1, we see Seong Gi-Hun, now a billionaire, about to board a plane to America to be with his daughter. However, while boarding, he turns back and decides to participate in the brutal contest once again for the sake of revenge.
"We actually wrestled between two different scenarios for the ending. There was one, the other alternate ending, where Gi-hun would get on the plane and leave," Hwang said. "And then there was, of course, the one where he would turn back and walk towards the camera. We constantly asked ourselves, is it really right for Gi-hun to make the decision to leave and go see his family, to pursue his own happiness? Is that the right way for us to really propose the question or the message that we wanted to convey through the series?"
"The question that we want to answer — why has the world come to what it is now? — can only be answered or can only be proposed if Gi-hun turned back and walked towards the camera," Hwang continued. "So that's how we ended up with that ending in the finale."
The decision to have Seong Gi-Hun turn his back on his daughter in order to avenge his friends – who were killed during the deadly contest – also points to the character returning for Squid Game season 2, which is now in development over at Netflix.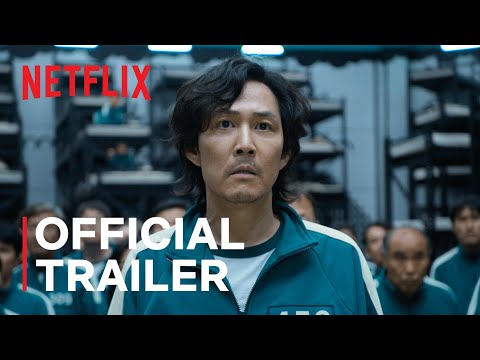 So far, not much is known about the next chapter in Hwang's story. However, the director has previously hinted that there will be more police involvement in the next instalment. While we wait on updates for Squid Game season 2, fans can watch Squid Game season 1, which is currently available to watch exclusively on the streaming service Netflix.