In 2018, the animated movie Spider-Man: Into the Spider-Verse took the world by storm. Paired with a heartwarming story and some of the best-choreographed action sequences in any superhero movie, the flick also introduced us to tons of memorable Spider-Man variants across different dimensions. And the good news is that Into the Spider-Verse 2 is set to bring even more web-slingers to the big screen.
Sony Pictures recently tweeted the latest poster for its upcoming new movie Spider-Man: Across the Spider-Verse. In the snap, we see our main protagonist Miles Morales upside down and in front of a skyline filled with some familiar and very new-looking Spider-Man variants. Along with the picture, Sony posted the caption: "How many Spider-People can we fit in one movie?"
The answer is a lot, it seems, and the skyline fades out into a sea of unrecognisable faces. It seems like there are enough heroes to make a whole army in the upcoming Spider-Man movie. But who are these new crime fighters, you may be asking?
Well, in the new poster, we see that the cartoon characters Spider-Punk, Cyborg Spider-Woman, Pavitr Prabhakar, Scarlet Spider, Spider Wolf, and more are all featured.
It is unknown if Sony plans to add these new faces into the main storyline itself or if they will simply appear in some fight scenes and background shots. In the first Spider-Verse movie, Miles bonded with the Spider-Man variants as he discovered his own unique identity as a hero.
But, obviously, this is the sequel, and the same dynamic can't last forever as Miles embraces his true power. Still, no matter in what capacity we see these Spider-Men, it's all pretty exciting, to say the least.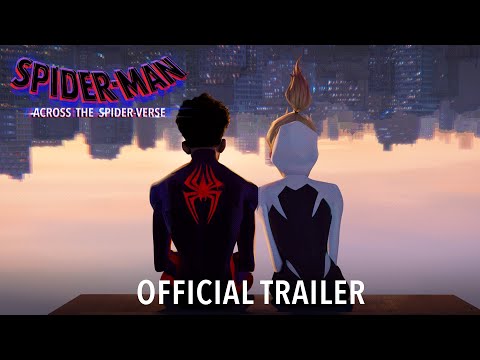 However, fans may have noticed that Spider-Man Noir is absent from the line-up. Unfortunately, despite appearing in the first family movie, Nicolas Cage revealed that Spider-Man Noir wouldn't be returning for the upcoming sequel.
Spider-Man: Across the Spider-Verse is set to release on June 2, 2023. If you want the full rundown on all the new variants, check out our guide on every Spider-Man in the Across the Spider-Verse trailer. Or, if you are after some more web content, here are the best Spider-Man villains of all time.