We're just a few days away from Miles Morales's next big screen adventure, but according to one Spider-Man producer, this isn't the last we'll see of the new Wallcrawler.
During an interview with Variety's Marc Malkin, Amy Pascal, who's been a producer on basically every Spider-Man movie since he joined the MCU, says there are plans afoot for a live-action Miles Morales film.
"You'll see all of it," Pascal told Malkin at the Spider-Verse 2 premiere when he asked about a Miles Morales movie. "It's all happening." That's apparently all Pascal had to say about the superhero movie, so it sounds like if there are plans to bring Brooklyn's Web-Head to the silver screen, they're in the very early stages.
That means we don't know whether this hypothetical Miles Morales movie will be set in the Marvel Cinematic Universe or in a separate dimension like the Venom films. There was a brief Miles Easter egg in Spider-Man: Homecoming, so we know he exists on Earth-616, but Sony may go in a different direction with this standalone film.
Perhaps unsurprisingly, one person who'd be very keen to appear in the live-action Miles Morales film is Shameik Moore, who lends his voice to Miles in the Spider-Verse animated movies. "My parents were optimistic about my future," he told ABC when asked about leading his own Marvel movie. "I've been optimistic about every step of my life up till now, and I will remain optimistic."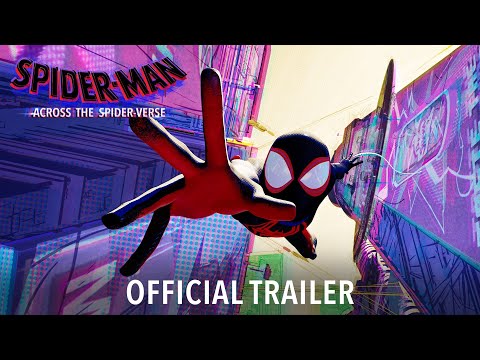 That wasn't the only Spidey news we got from the Spider-Verse red carpet. Producer Avi Arad claimed that we will get a Spider-Woman movie "sooner than [we] expect" but added he couldn't say more.
There was also finally some news about the Spider-Man 4 release date. According to Pascal, it is happening, but the 2023 Writers Strike is playing havoc with schedules. "Are we going to make another movie? Of course, we are," Pascal explained. "We're in the process, but the Writers Strike, nobody is working during the strike. We're all being supporters, and whenever they get themselves together, we'll get started."
If you want to know more about the Spider-Verse, then check out our list ranking all the Spider-Man actors, or if you're curious about what the 2002 Spider-Man cast is up to, we've got you covered. If you've got lost in the multiverse and are looking for something a little more highbrow, we've got a list of the best movies of all time and a list of all the new movies coming in 2023.