Does Across the Spider-Verse have a post-credit scene? Miles Morales is getting ready to swing back into the Spider-Verse, and anticipation is at a fever pitch.
The first Spider-Verse movie is widely regarded as one of the best Spider-Man films ever made (if not one of the best movies of all time). Now with the Spider-Verse 2 release date finally upon us, it's hardly a surprise to hear that fans of the Wallcrawler are already frothing at the web-shooter over the thought of Miles, Gwen, and the rest of the Web-Warriors returning.
Of course, the new Spider-Man movie isn't out officially yet, but those who know their MCU from their DCU have already started planning their trip to the theater, and that means they want to know one important thing, 'Does Across the Spider-Verse have a post-credit scene?' Well, don't worry. Your friendly neighborhood Digital Fix has the answer you seek.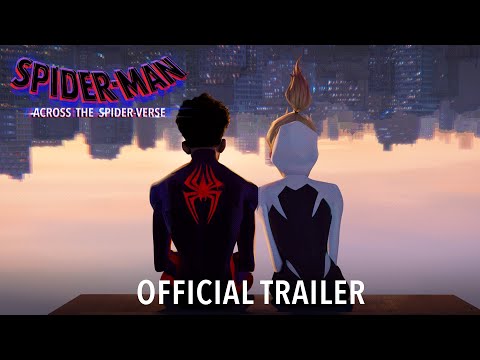 Does Across the Spider-Verse have a post-credit scene?
Shocker (No, not the Spider-Man villain)! Across the Spider-Verse doesn't have a post-credit scene; it doesn't even have a mid-credit scene. By our reckoning, this is the first Marvel movie since Endgame not to have a tease of any kind after the credits.
Even Into the Spider-Verse kept up the tradition of setting up its sequel. Who could forget Miguel O'Hara (Oscar Issac) traveling back to the '60s Spider-Man cartoon and recreating the classic Spidey pointing at himself meme?
Now this news will come as sweet relief to those of you who don't like to sit through the credits and pay tribute to the hard-working people who make movies possible (That sound you can hear is us ringing the shame bell), but what does this mean for the next Miles Morales movie?
What does this mean for Beyond the Spider-Verse?
While Spider-Verse 2 not having any post-credit scenes may surprise some, it makes sense when you stop and think about it. Both Across and Beyond the Spider-Verse were conceived as one film, and we know that Spider-Verse 2 ends on a cliffhanger. It's likely then that the Spider-Verse team felt that was enough to get bums back in seats next year when Beyond the Spider-Verse is released.
If you love the Wallcrawler as much as we do and want more Spidey goodness, then you're in luck. We have a veritable feast of Spider-Man content, including a list ranking all the Spider-Man actors ever and a guide explaining where the 2002 Spider-Man cast is now, as well as a Spider-Verse 2 cast guide.
What, that's not enough? We've put on our tinfoil hat and tried to work out why the most popular Spider-Man variant is missing from the Spider-Verse 2 trailer and explained why you shouldn't expect Spider-Verse 2 to have a happy ending. We also sat down with Shameik Moore and Hailee Steinfeld to chat a little about Spider-Verse 2.
We've also got an article about everything a fan could possibly want to know about the Spider-Man 4 release date and the Spider-Verse 3 release date, as well as a complete breakdown of the Spider-Verse 2 cast.
If you're not into all this superhero movie stuff (Are you lost?), we have a guide to all the new movies coming in 2023 for you to enjoy.