Something is brewing in SAMCRO. Sons of Anarchy star Charlie Hunnam has suggest he might one day return to the drama series in some form, and during a recent panel, clarified his comments. Essentially, he may become part off the thriller series again, but don't expect Jax to be how he does it.
That's what he told Comic-Con Liverpool 2022, where he was asked about rumours of his comeback. "There's something in that universe that doesn't involve Jax Teller, but does involve me that we're sort of cooking up," he told the audience. "But right now, it's like we're at the stage where the ingredients are just being measured out, they're not even being mixed out in the bowl yet, and they're definitely not in the oven."
Ryan Hurst, one of Hunnam's co-stars on the TV series, joined in on the metaphor joking they're only in an uber on the way to buying the ingredients. The gist is that something's afoot, but it's still early days, and we shouldn't get our hopes up too high.
Emilio Rivera, who plays Marcus Álvarez on Sons of Anarchy and its sequel Mayans MC, was also on the panel. He's actually still in the franchise, and is expected to be part of Mayans MC season 5 when that rolls around.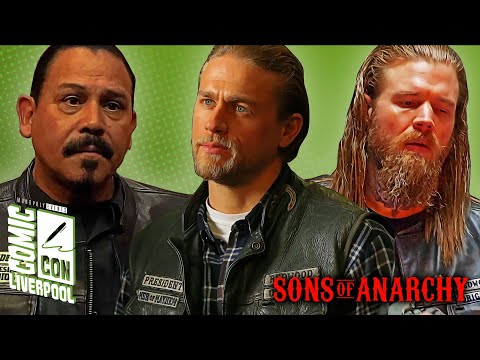 Hunnam begins his answer by alluding to comments he actually made about something coming up involve himself and Sons of Anarchy. It sounds like he was pre-emptive, though Theo Rossi has also hinted that some form of reunion might take place. Without spoiling much, you'd need some very clever writing to give everything a place in any Sons of Anarchy project, with how so many ended up on the show.
For now, we'll keep our eyes on Mayans MC until we hear more. Our new movies list will give you more to look for ward to, and our lists of the best thriller movies and best action movies will keep full of adrenaline.