The current streaming curse of cancelling TV series after one or two seasons means that no one's favourite shows are safe. Netflix is notoriously trigger-happy when it comes to cancelling series, and it seems as though YA and/or fantasy series are particularly vulnerable – with Joe Cornish's excellent Lockwood and Co being the latest victim. And this means that fans of Shadow and Bone are going to extreme lengths, and employing some clever tactics to ensure it gets another season or spin-off.
The uncertainty surrounding even the best Netflix series affects the writing – with finales simultaneously needing to wrap things up in a moderately satisfying way, while also teeing up potential future seasons. This can be clumsy and doesn't serve the writers or the viewers well at all. This is one of many issues that the current WGA strike is trying to address.
Many Netflix shows featuring young, diverse casts and inclusive themes have been cancelled, such as Sense8, I'm Not Okay with This, Gentefied, The Baby-Sitters Club, and Raising Dion. Fantasy shows such as The Dark Crystal, Cursed, Chilling Adventures of Sabrina, Fate: The Winx Saga, The Midnight Club, and The Bastard Son & the Devil Himself have all fallen victim as well.
Dedicated fans of Shadow and Bone (based on the book series by Leigh Bardugo) have been trying to mitigate cancellation since the second season dropped in March 2023. Fans want either a Shadow and Bone season 3 or a Six of Crows spin-off, but won't get either if viewership isn't high enough.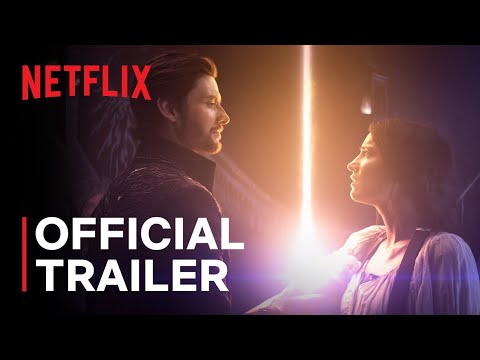 According to Rolling Stone; "Following the show's premiere, the most dedicated of the Grishaverse fans watched it in its entirety, at least five times a week — trying to maintain Shadow and Bone's spot as the No. 2 series on Netflix. Admins of popular [fan] accounts also encouraged casual viewers to keep episodes on, first as re-watches, and then just muted in the background to increase its views."
The fans have also worked hard to keep such terms as 'Six of Crows spin-off" trending globally on Twitter and TikTok since season 2 began airing. It seems they're as dedicated to Shadow and Bone as the Crows are to one another. We wish them lots of luck at beating the Netflix curse, and we hope to see the Shadow and Bone cast back together again soon.
While we wait to find out if the fan campaign has been successful, check out our guide to the best horror series and the best teen movies.