We may have gotten our first tease for Severance season 2. During the Apple Far Out event showcasing the iPhone 14, a brief snippet of the hit sci-fi series was shown, and though fleeting, it was more than enough to get fans talking.
When we say this was brief, we mean truly blink-and-you'll-miss-it. During an advertisement for AirPods at the showcase, who should pop onto the screen but what appears to be Helly R, one of Severance's core 'innies', as portrayed by Britt Lower. A section of the video has one of the hosts talking about noise cancellation, on a train whose destination is displayed as Infinite Loop.
As the host gets off, Helly gets on. Later, Helly shows up again, this time waiting for her stop on the underground train ride. Severance's theme hangs in the air for her second appearance, and the screen starts to glitch out. As Severance is an Apple TV exclusive TV series, this could all be an elaborate Easter egg, however, the last time the company so notably nodded to one of its properties, it was a shortbread recipe from Ted Lasso.
This is a little bit more on-the-nose and could suggest we're not far away from hearing about what's next for the show. Created by Dan Erickson, Severance follows Helly B and three other people who are dubbed 'Innies' – workers for a large tech company whose memories of the outside world are erased at the start of each working day.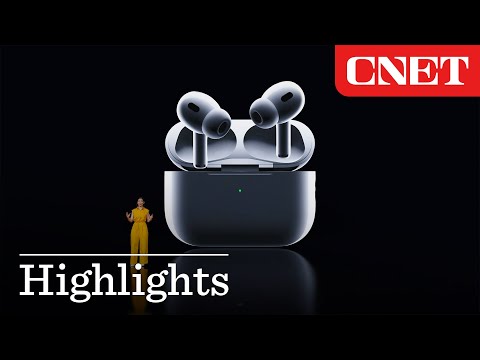 Once they leave the office, their memories are restored, and their 'outie' takes control. The two sets of memories are kept separate, ostensibly creating two different personalities, and much of the first season is dedicated to these people trying to unravel who they are in the real world.
Adam Scott stars, with John Turturro and Zach Cherry alongside Lower. Since premiering in February, Severance has become one of Apple's bigger hits, thanks to a taut, well-laid-out mystery that contends with any of the best time travel movies. Ben Stiller producers and co-directs, too, helping the name value.
We wouldn't want to speculate on what this all means for Severance, but it has our interest piqued. Check out the best science fiction movies for more mind-bending tales.