As we continue to build up to the highly anticipated Scream 6 release date, fans are taking everything they can get when it comes to hints and clues as to what will happen to the newest collection of Woodsboro teens trying to outrun and outwit the bloodthirsty Ghostface. And considering we've been waiting since the Scream 5 ending, that's a lot of time to come up with theories…
Even after all these years, we still consider the original Scream to be one of the best horror movies of all time, so it's unsurprising that we're chomping at the bit to get ourselves to the big screen for Scream 6. And based on the nail-biting trailer, we can already tell that this new film will take some very different swings (or slashes) when it comes to one of horror's most iconic villains.
With a franchise as iconic as this, it's no wonder that fan theories surrounding characters, plot and, of course, the identity of Ghostface are abound. But following a Scream 6 fan event that took place in Santa Monica this weekend, it looks like one major fan theory has already been confirmed.
During the event [via Collider], a bodega set was built for fans to explore the space (and to pay homage to Ghostface's chic new Manhattan residency) and take a look at some of the Easter eggs that not only paid homage to the franchise as a whole but also gave a hint as to what was to come.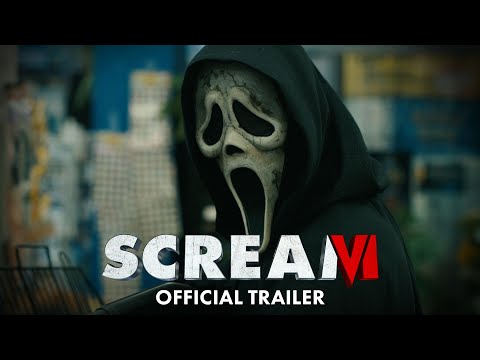 Alongside recreations of props (including Gale Weathers' fictional book, which we 100% want to read, FYI), one item from the film was particularly notable for some fans.
Following the trailer, audiences quickly noted that Ghostface's mask looked a little worse for wear. Some theories suggested that the mask was vintage and might have, in fact, been the one originally worn by the first trend-setting slasher: Billy Loomis.
But this theory has now been proven to be bang on the money since the experience had a recreation of the Ghostface shrine, which had been featured in the trailer, with a mannequin decked out in Ghostface's famous black robe and ghostly mask, which was labelled as 'Billy Loomis'.
It looks like whoever has chosen to step into the murderous shoes of Ghostface in Scream 6 has likely taken their dedication to the iconic murderer a little too far in getting the original kit. (Or at least, spent a few too many coins on eBay.)
Can't wait for the new slasher flick? For all things Scream, check out our answer to the question: Will Stu Macher be in Scream 6? and see what other Easter eggs you might have missed with all the horror movie references you missed in Scream. Or, if you're looking to see what else 2023 has to offer, then take a look at the slate of new movies.