Saw X might have only just been released, but Jigsaw's latest reign of terror is already breaking records. Set between the first and second Saw movies, the film follows John Kramer (who you might know better as Jigsaw) as he travels to Mexico for what is promised to be an experimental treatment on his terminal cancer. However, when the treatment turns out to be a scam, it isn't long before Kramer decides to enact revenge on those behind it in the most grisly way possible.
Saw X arrived in theatres on September 29, but we at The Digital Fix HQ weren't huge fans of the film. In our Saw X review, Jessica Cullen described it as "illogical to the most embarrassing point" and remarked that "there's no reason for a film in a franchise that's ten movies long to be this boring and badly made."
With The Digital Fix awarding the new movie one star, our stance is clear — the best movie of the franchise, it is not. In fact, it might be one of the worst movies of the year, and a lowlight if you're watching Saw movies in order.
However, it looks like our critical perspective on Saw X might be in the minority. With a Rotten Tomatoes score of 84%, Saw X is the first Saw movie to get enough positive reviews to be certified "fresh." But what makes some of these other critics think Saw X is the best horror movie of the franchise?
The San Francisco Chronicle's Bob Strauss remarked that "this first totally linear narrative in the "Saw" saga is a well-told tale," while Collider's Peri Nemiroff dubbed it "a top-tier Saw film […] that strikes the ideal balance between standing on its own two feet and enhancing franchise mythology."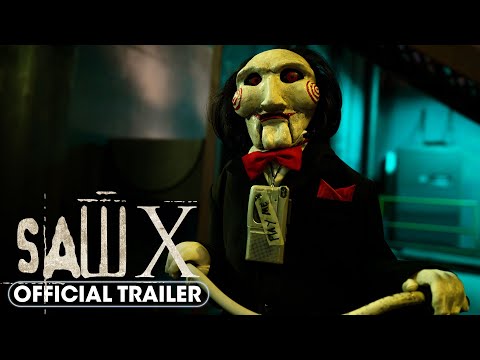 But even with complimentary reviews like this, we aren't the only outlet who were left wanting more from this film. Empire's Helen O'Hara wrote that "the focus on Kramer's vulnerability and human side sits at odds with his awful judgmentalism," and The Guardian's Benjamin Lee commented that "it might be somewhat better than the lowest lows of the franchise but there's really nothing here to justify why we're being dragged back to the horrors of the 2000s."
Either way, if you fancy seeing someone's eyeballs be sucked out with a vacuum, here's how to watch Saw X. And if you're a fan of unexpected gore, check out our guides to Deadpool 3 and House of the Dragon season 2.