Gerard Butler's new movie Plane is exactly what you want from a Friday-night action movie. As we point out in our Plane review: there's plenty of fighting, a few explosions, and a big plane crash. What more could you want, really?
While it's not up there with his very best movies (such as the excellent disaster movie Greenland), Plane is sure to be a crowd-pleaser and is an easy and worthy thriller movie flick. But, things weren't always easy on set, and Butler has spoken about how he was left "burning alive" on set in the aftermath of an acid-related accident.
Speaking on the Late Night with Seth Meyers talk show, Butler opened up about how things went so wrong, saying he ended up with phosphorous in his nose, throat, and eyes. Ouch.
The actor said, "No matter what I'm doing, I manage to hurt myself. Now I'm sticking my hand in between these two wheels, kind of pretending that I know what I'm doing. Every time I bring my hands out, they're covered in blood and green fluid, right?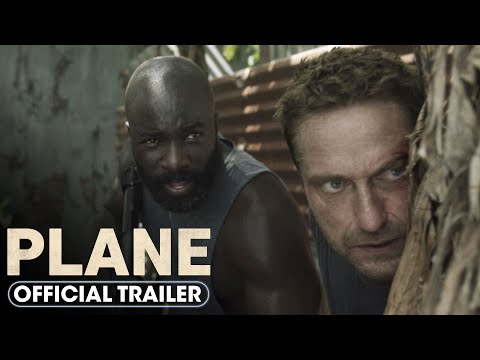 He continued, "And I'm like, 'I don't know what this green fluid is'. "I'm rubbing my face and suddenly, it's in my throat. It's in my mouth. It's up my nose. It's in my eyes. It's burning my face, and I mean burning. It turns out this is essentially phosphoric acid. And the airline pilots that were there watching go, 'No!'"
Butler explains, "I'm just, like, burning alive… So it was intense. It actually burned for hours, but it was great for the sequence."
That's quite some dedication from Butler, and you couldn't really ask for anything more from your leading star in a movie. For more casual viewing fun, check out our guide to the best TV series of all time, as well as our picks for the best Netflix series.