Disney's Pixar vertical is known for a few things — stunning animation, soulful storytelling that prioritises messaging, and, damn you, successful manipulative tear-jerking.
2022's Lightyear Toy Story spin-off was their last release, but Elemental is on its way and looks to take after 2020's animated movie Soul in many ways. Rejoice! We now have a trailer, and if the beautifully rendered visuals are indicative, we may be in for a promising family movie.
The trailer for Peter Sohn's film was posted on Pixar's YouTube channel on March 28 and features the two main Elemental characters in all their fiery and watery glory.
Elemental is bringing new levels to the odd-couple trope: Ember, made up of flames and from Fire Town, interacts with Wade, whose element is water.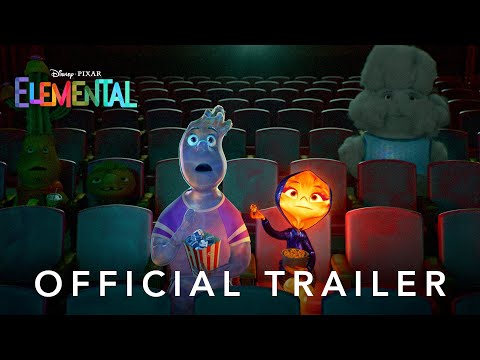 We're sure the movie will have some things to say about interacting with those different from us, with one line from the trailer being about how the different elements "don't mix." Pixar is masterful at using broad strokes to tell meaningful yet digestible stories in kids movies.
For more, see what we think are the best Pixar movies and the best Disney movies. Or, check out all the new movies coming in 2023, which includes the Elemental release date.