It's widely known among horror movie fans that the Oscars aren't exactly showering praise on the genre, and particularly the performers within it.
This wasn't always the case. Some actors have been critically acclaimed within the industry for their harrowing performances and earned some of the top awards, including Kathy Bates in Misery, Anthony Hopkins and Jodie Foster in The Silence of the Lambs, and Ruth Gordon in Rosemary's Baby.
But still, it seems that nowadays, with performances from Toni Collette and Lupita Nyong'o going unacknowledged at the Academy for their performances in Hereditary and Jordan Peele's Us respectively, people are pointing the finger at the awards and asking, "Hey, what gives?"
Most recently, Mia Goth has been the name making the rounds in the harrowed halls of horror fame, most recently in her roles in X and the prequel movie Pearl. Her thoughtful and genuinely disturbing performances in the slasher movies have caught the attention of critics, fans, and even Martin Scorsese.
So when the 2023 Oscars rolled around and Goth was notably absent from the Best Actress category, eyebrows were raised. In an interview with The Independent, director and frequent Goth collaborator Ti West shared his thoughts on the debate.
"It depends on how seriously you take something like the Oscars," he says. "If you take it very seriously, then maybe you'll notice that a certain kind of movie isn't there as much, but also maybe the Oscars see themselves as more about movies that are representing a different message in a way. It's hard to say."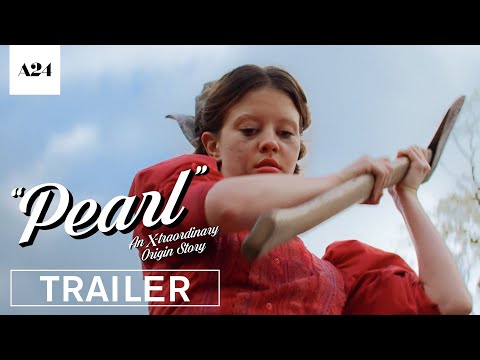 "It would be dishonest to say winning an Oscar wouldn't be awesome. I'm sure it would be great, but if it matters all that much to you, inevitably that's going to make your life a downer." And as for Goth's Oscar? (Or lack thereof?) "In my opinion she deserved it, but at the same time, I don't feel that it takes anything away from what she did. [An Oscar] would have just been a nice addition."
Even Goth herself has acknowledged the snub, declaring that "change is necessary," and noting that the awards are "very political".
Even if West and Goth are unfazed, we have no doubt that if Goth continues her string of successful and effective horror roles, then we'll probably have a good chance of seeing her up on that Oscar stage very soon.
Need a little more gore in your life? Check out our guides to the Evil Dead Rise release date, how to stream X, and all the best zombie movies you can watch now. Don't forget all the great new movies coming out this year, too.