Christopher Nolan's Oppenheimer will soon be entering its tenth weekend since release, and is still available in some IMAX, 70mm and other types of theater screens. That's an impressive feat for many reasons. Oppenheimer is a three-hour dialogue-heavy drama movie and is now the third highest-grossing movie of 2023, having taken over $900 million – and one of the best movies of the year still has a chance of crossing a billion, which is incredible.
Nowadays, theatrical windows are getting smaller and smaller, and even Barbie (which famously opened on the same weekend as Oppenheimer) has already become available to rent at home, despite its enormous theatrical success. But, Christopher Nolan has emphasized the importance of the big screen experience to Oppenheimer, just as Tom Cruise did with Top Gun 2, and James Cameron did with Avatar 2.
There's been an enormous appetite to watch Oppenheimer on IMAX and 70mm formats, which are bigger than normal cinema screens. Both Dune director Denis Villeneuve and Paul Thomas Anderson have recently spoken about how happy they are for Oppenheimer's success, as it's a huge boost for the theatrical experience and the survival of movie theaters.
"I don't think there's anyone who could disagree – seeing Oppenheimer on film is superior in every single way," Paul Thomas Anderson told AP. "Not to mention, people are tired of asking, 'Why would I go to a movie theater to watch TV?' Good question…you don't have to anymore."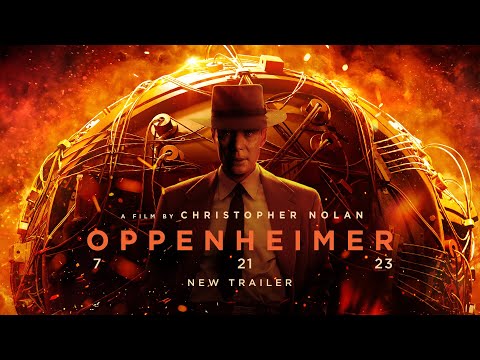 "The future of cinema is IMAX and the large formats," Denis Villeneuve also told AP. "The audience wants to see something that they cannot have at home, that they cannot have on streaming. They want to experience an event."
Villeneuve added; "That movies like Oppenheimer are released on the big screen and become an event brings back a spotlight on the idea that it's a tremendous art form that needs to be experienced in theaters." Villeneuve has a vested interest, as he has Dune 2 coming up soon, which was filmed with IMAX cameras, like Oppenheimer.
Oppenheimer producer and Nolan's wife, Emma Thomas, says that the war movie won't be available to watch at home until late November. It sounds as though, as long as the demand is there, it will remain in theaters. If you look back on Top Gun 2's theatrical run, it's possible that it could still be there for a couple more months.
For more upcoming movies to enjoy on the big screen, check out our guides to The Marvels, Deadpool 3, and Superman Legacy.