When you think about some of the best vampire movies ever to hit the big screen, many fans first associate blood or outrageously good-looking monsters with the genre. However, in the case of Nicolas Cage it appears the star can't appear in a bloodsucker movie without being accompanied by some bugs.
In the new movie, Renfield, Cage plays the part of the undead movie villain Dracula. Joining him in the flick is Nicholas Hoult as his pitiful minion R.M. Renfield – who has a habit of snacking on insects whenever he needs a supernatural power boost. While he isn't chowing down on bugs this time around, Cage can sympathise with his co-star's bug plights as he once had to eat cockroaches while filming one of the best '80s movies – Vampire's Kiss.
Directed by Robert Bierman, Vampire's Kiss saw Cage as Peter Loew – a man who is convinced that he has been bewitched by a gorgeous vampire. As Peter falls in deeper with his occult beliefs, he ends up eating a Cockroach for breakfast.
"I'll never do that again," Cage said to Yahoo Entertainment during an interview – promoting Renfield. "I'm sorry I did it at all."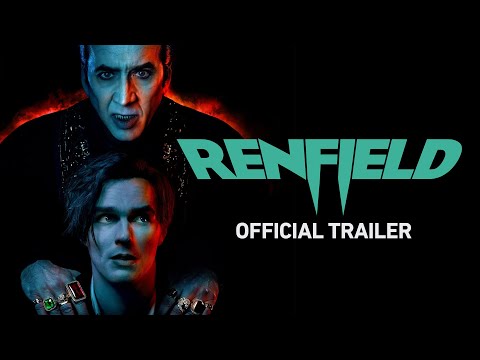 The cockroach scene was originally meant to be just a raw egg – however, it was Cage who came up with the bug alternative. "I saw it as a business decision because when people see the cockroach go in my mouth… [they] really react," the star explained on the DVD commentary of the horror movie. So really, Cage has no one to blame but himself.
The star also went on to praise Hoult's bug efforts that exceeded his own during his Vampire's Kiss gig. "[Nicholas] ate a potato bug, so he took it to another level," the actor explained. "[Potato bugs] are terrifying to me, and so are cockroaches."
Renfield is out in cinemas now. For more on the horror-comedy movie, here is our Renfield review, and our guide on how to watch Renfield. Or, if you are looking towards the future, have a peek at our guide on everything we know about the Renfield 2 release date. Alternatively dive into our list of the best movies of all time, and our list of the best monster movies of all time.