Who is in the Never Have I Ever season 4 cast and what else is there to know about the final season? The Netflix series, which follows the life of Devi and her friends in Sherman Oaks High School, felt bittersweet when its third outing was released in August 2022, with the show's creator and executive producer Mindy Kaling also confirming that the fourth season of the comedy would be its last.
"Unfortunately, young people grow up and you can't be 17 forever," Kaling explained in an interview with E! News. "I'm really happy with where we ended with the stories and with the characters' growth. It was a very emotional finale. I truly love this world and what the actors brought to these characters. It made it one of the best creative experiences of my life."
With Never Have I Ever season 3 ending on a steamy cliff-hanger between Devi and Ben, fans are anxious to know what happens next. The good news is that Never Have I Ever season 4 is finally here. Here's everything you need to know about the Netflix hit.
Never Have I Ever season 4 cast
Never Have I Ever season 4 sees the return of all our favorite cast members and characters, as well as some new faces. Here's the full cast:
Maitreyi Ramakrishnan as Devi Vishwakumar
Poorna Jagannathan as Dr Nalini Vishwakuma
Richa Moorjani as Kamala Nandiwadal
Darren Barnet as Paxton Hall-Yoshida
Jaren Lewison as Benjamin "Ben" Gross
John McEnroe as himself
Ramona Young as Eleanor Wong
Lee Rodriguez as Fabiola Torres
Michael Cimino as Ethan
Sendhil Ramamurthy as Mohan (flashbacks and visions)
Ranjita Chakravarty as Nirmala
What happens in Never Have I Ever season 4?
As the final season of the show, Never Have I Ever season 4 acts as a conclusion to the story of its cast and characters. With the Never Have I Ever season 4 ending, Dev graduates from her highschool and her application to Princeton (her dream college) is successful.
On the romantic side of things, she also finally gets into a relationship with Ben after spending a summer of not talking with him after awkwardness over just having had sex for the first time.
There are plenty of other details too, such as with Paxton struggling with his popularity, but we'll let you uncover those for yourself as you watch the story unfold.
Never Have I Ever Season 4 trailer
The full trailer for Never Have I Ever season 4 landed in May 2023, giving the first proper look at the aftermath of Dev and Ben's blossoming sexual relationship. It's full of laughs and awkward love, which pretty much defines Never Have I Ever. Check it our above.
Never Have I Ever season 4 release date and reviews
The final season of Never Have I Ever released on Netflix on June 8, 2023.
It received solid reviews, with many critics praising it as heartwarming and a fititing conclusion. Some claimed that the final season was predicatable and underwhelming, but that hasn't hurt its perfect 100% score on Rotten Tomatoes.
Where can I watch Never Have I Ever season 4?
As a Netflix original, Never Have I Ever is only available on Netflix. The streaming service is also where you can find the previous three seasons of the charming Netflix series.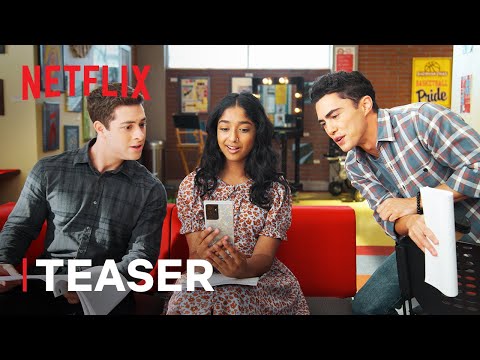 How many episodes will Never Have I Ever season 4 have?
The final season of Never Have I Ever has ten episodes. Each episode of the comedy series is around 30 minutes in length, so if you want to binge, you might want to put five hours aside.
If that isn't enough to curb your appetite for coming-of-age melodrama, check out our guide to the best teen movies as well as the best comedy movies. Or, take a look at our picks for the best TV series of all time.