Tom Cruise has long had a reputation as an actor with a taste for adrenaline. The star is notorious for doing his own stunts. And given how he is often starring in action movies such as Top Gun and Mission Impossible, he is regularly put through the wringer. However, one of the upcoming scenes in the new movie, Mission Impossible 8, seems risky – even for the seasoned Mr Cruise.
Speaking at the Morgan Stanley Technology, Media, and Telecom Conference, Deadline reported (via Screenrant) that Paramount CEO Bob Bakish shared an upcoming wild stunt for Mission: Impossible – Dead Reckoning Part Two. The upcoming sequel to Mission Impossible 7 – which is set to hit theatres on July 14, 2023 – will see Cruise walking on the outside of a plane mid-flight.
"Tom's walking on the outside of an airplane — in the air, not on a green screen. It's quite the ride," Bakish said.
Walking on the wing of a moving plane sounds downright terrifying, but also like it will be a real treat to witness on the big screen.
Cruise is known for continuously topping himself when it comes to death-defying stunts – be that scaling a massive building, jumping out of helicopters, or clinging to fast-moving trains in the spy movies.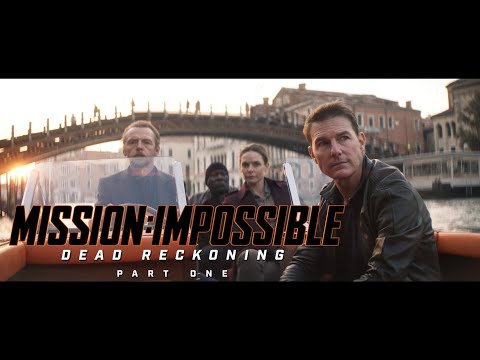 So really, while we are shocked to hear how risky the new stunt is, we aren't surprised that Cruise is doing it.
More information on the stunt was revealed via social media when writer-director Christopher McQuarrie posted a behind-the-scenes picture of a V-22 Osprey mid-air to Instagram.
The snap may indicate that the stunt will be filmed on a V-22 Osprey, which can hover like a helicopter, and let the production crew manage speed levels for Cruise. Either way, it is all very exciting – stay tuned for updates.
Mission: Impossible -Dead Reckoning Part 2 hits theatres on June 28, 2024. For more picks, here is our list of the best Tom Cruise movies of all time, and all the 2023 movies heading our way.