We think the Mission Impossible series has some of the best action movies of this era. From the tense third film that took the franchise in a new direction, to the high-octane Fallout, we've been patiently awaiting more Tom Cruise stunt hijinks.
That's why Mission Impossible 7 is one of our most anticipated new movies of 2023, and the first reactions from early screenings are only making that anticipation grow.
It's difficult to imagine how Tom Cruise will top Fallout, which was hands down one of the best movies of his career if you ask us. But Cruise doesn't strike us as a man afraid of a challenge, and people seem to agree.
After a world premiere in Rome, critics took to social media to voice their initial impressions after a buzzy screening attended by director Christopher McQuarrie and Cruise.
Collider's Perri Nemiroff said the production value is "through the roof," making reference to some epic action set pieces coming our way and praising the practical effects utilized where possible.
Mike Ryan of Uproxx called it an "ambitious examination of/meditation on AI and the dangerous path we might be on." Looks like McQuarrie is going to weigh in on that scorching hot topic, then. The Mission Impossible movies have flirted with the new dangers in the tech space since their inception, but Ethan Hunt is usually on the side of adapting to tools (if they're not big scary bombs, anyway).
Also, good news for Hayley Atwell fans, Joseph Deckelmeier said she "steals every scene she's in," adding "The action had my heart rate elevated. That train scene is mind-blowing!"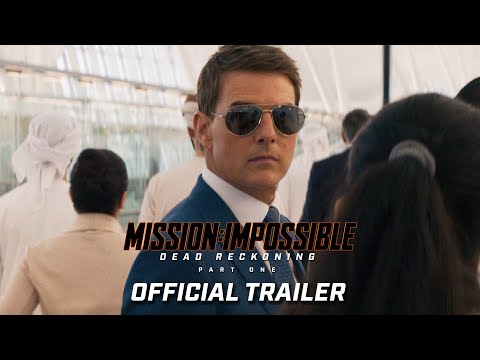 We don't have long to wait for the Mission Impossible 7 release date. Until then, check out the best Tom Cruise movies and how to watch the Mission Impossible movies in order.