Good filmmaking requires pain at times, but Michael Cera got more than he bargained for on one project. Michael Cera starred in one of the best comedy movies of the 2010s, This Is The End, and during production, Rihanna gave him a solid slap.
"Yeah, I mean, she definitely hit me," Cera told GQ in a video breaking down his most iconic performances. "But I wanted that. I think it's a lot funnier, and a lot more convincing. A fake slap just doesn't look good, so she hit me hard, I mean she really sent me flying."
He adds that "it was great", and fully immortalized in one of the best movies of that decade. Wild. Cera reveals he came into the process a little late, due to having another engagement, and found out about his character in the fantasy movie on the day.
"When I got there, they filled me in on what everybody had been saying about me," he states. "They had all been describing me, creating a character really, for me to step into. So they told me all that, which was hilarious, and then it was really just all there for me."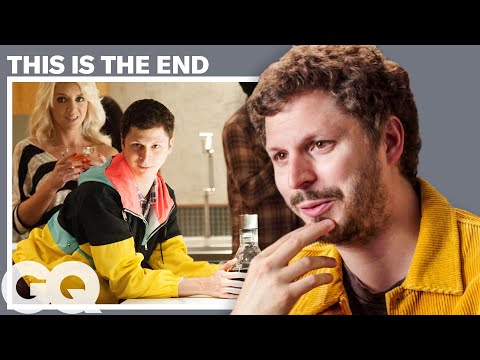 Cera portrays a bizarre version of himself at a Hollywood house party, when the apocalypse arrives in the backyard. The surviving celebrities have to ration supplies to survive afterward, and everybody portrays "themselves", including Harry Potter cast-member Emma Watson, The Backstreet Boys, Danny McBride, and Channing Tatum.
It was Seth Rogen and Evan Goldberg's first time making a new movie as a directors. The film's a longer remake of a short they made in 2007, called Jay and Seth Versus the Apocalypse. This success allowed them to move further into filmmaking, and they've since written and produced some high profile releases like Sausage Party, The Interview, and Preacher and Invincible, the latter pair being two of of the best TV series based on comics.
Most recently, Cera was part of the Barbie cast, and Rogen and Goldberg co-wrote animated movie Teenage Mutant Ninja Turtles: Mutant Mayhem. Check out our list of the best disaster movies for more world-ending fare, and we have a guide to the Invincible season 2 release date to keep you up to date on that.