In 2002 it was announced that Leonardo DiCaprio would be starring in CIA period drama movie The Good Shepherd directed by Robert De Niro, but time went on and a deal couldn't be closed. DiCaprio wound up getting too busy, and by 2005 was filming Martin Scorsese's The Departed with Matt Damon. 2005 ended up being the year that De Niro made The Good Shepherd, and he ended up being able to use Damon in the role meant for DiCaprio.
As reported in The LA Times in 2006; "The Good Shepherd landed at Universal Pictures, where producer Graham King was asked to help foot the bill. King had a deal with Leonardo DiCaprio, and the actor expressed interest in playing Wilson."
"De Niro planned on shooting the movie early in 2005. But the production couldn't close DiCaprio's rich deal, and De Niro was worried the actor would first make Martin Scorsese's The Departed. De Niro recalled; 'I said one night, 'You have to let me know now. Are you in or are you out? Because I had intentions to get it to Matt that night.'"
While Damon is in The Departed, his role isn't quite as big as DiCaprio's, and he ended up finishing shooting earlier – which made him available for De Niro's The Good Shepherd. DiCaprio and De Niro first worked together 30 years ago in 1993's This Boy's Life and in 2023 are reunited in Martin Scorsese's Killers of the Flower Moon – so these things come full circle in the end.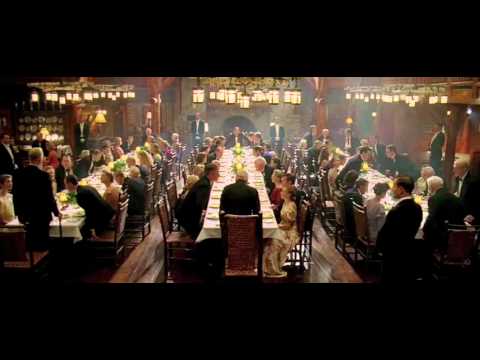 Obviously the careers of Damon, DiCaprio, De Niro and Scorsese have all worked out – but it's interesting how much of Hollywood is a constantly moving jigsaw puzzle, and that roles often come extremely close to being played by someone very different.
Check out our guide to movies based on a true story.