Matt Damon is the beating heart of the Jason Bourne movies, keeping pulses pounding throughout the action movie franchise as the amnesiac assassin piecing together his past.
He took the lead role in the thriller movies very seriously, and even left the set of one of his biggest drama movies in order to do some additional filming on the second Bourne movie.
After the success of The Bourne Identity, incoming director Paul Greengrass took the helm of the 2000s movies for The Bourne Supremacy in 2004. While Greengrass was putting the new movie together, Damon was hard at work among the glittering ensemble cast of heist movie Ocean's Twelve.
The Guardian reported that Damon was yanked from the likes of Brad Pitt, George Clooney, and Julia Roberts in order to return to Bourne when he and Greengrass came up with a fresh conclusion for the story.
They wrote: "Two weeks before its release, [Greengrass] got together with its star, Matt Damon, came up with a new ending and phoned the producers saying the new idea was way better. And it would cost $200,000 and involve pulling Damon from the set of Ocean's 12 for a re-shoot. Reluctantly the producers agreed – the movie tested 10 points higher with the new ending and made $176m at the box office. Now that's power."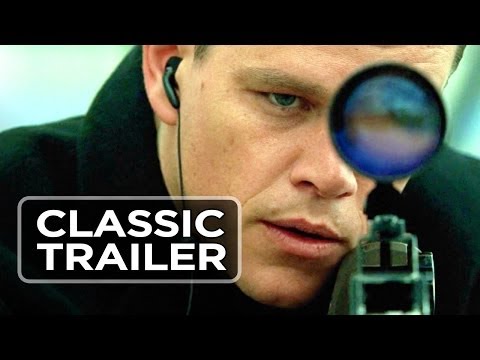 The rest, as they say, is history. Greengrass completed the Bourne trilogy with The Bourne Ultimatum, and then returned for Jason Bourne in 2016. It's fair to say the new ending worked out brilliantly.
For more of the best movies based on books, check out our list. Or take a look at some of the 2023 movies coming your way, including the John Wick 4 release date, the Fast and Furious 10 release date, and the Oppenheimer release date.