Being part of Marvel is never easy. However, according to acclaimed actor James McAvoy, one X-Men movie was particularly challenging.
During a panel at this year's Calgary Expo (via Agents of Fandom), the star discussed his time working on the 2014 Marvel movie X-Men: Days of Future Past. While taking a trip down MCU memory lane, McAvoy didn't just reminisce about all his mutant exploits – he also shared how the flick was essentially "an acting workout".
For those unfamiliar with McAvoy's venture into Marvel, the star played the younger version of the X-Men character Charles Xavier (aka Professor X). The star first played the role in the 2011 action movie X-Men: First Class and in the 2014 sequel, we saw McAvoy collide with Patrick Stewart's Professor X in a multiverse moment.
According to the actor, the film where he was confronted with his future self was challenging and required an extra focused approach to how he portrayed Charles Xavier's story.
"I got more of an acting workout than I think I've had in any other movie," he said. "It was so deep and focused so much on Charles' story. It was as much of an acting workout as any non-comic book movie I've ever done."
McAvoy's efforts didn't go unnoticed as X-Men: Days of Future Past is widely praised as one of the best movies in the superhero franchise – currently holding a 90% rating on Rotten Tomatoes. And considering its success and the multiverse in the MCU, some fans are hoping to see the star reprise the role in a new movie.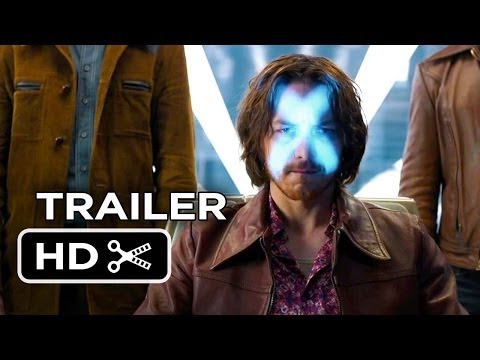 Since Hugh Jackman is making an appearance as Wolverine in Deadpool 3, anything can happen, right? Stay tuned for updates. In the meantime, fans can look forward to the latest addition to Marvel Phase 5 with Guardians of the Galaxy Vol 3 – which hits cinemas on May 5, 2023.
For more information, you can read our Guardians of the Galaxy Vol 3 review, and check out who is who in the Guardians of the Galaxy cast.