The Guardians of the Galaxy 3 ending was heart-wrenching for a number of reasons — but it was Groot's final line specifically that had us bawling. Throughout the Marvel movies and Guardians trilogy, Groot and his father (who share the same name) became known for saying one sentence only, "I am Groot." The only exception to this was in the first Guardians movie, where Groot Snr. poignantly said, "We are Groot" before heroically sacrificing his life.
Still, despite Groot only saying one sentence, the other Guardians learned to understand him and the language he was speaking — with Gamora once again learning what he meant by "I am Groot" after struggling to understand him for most of the new movie.
In an especially surprising moment, Groot's final line in the superhero movie wasn't "I am Groot," but "I love you guys." This led to the theory that Groot didn't change the way he spoke, but moreso like the Guardians, we had spent enough time with Groot to understand his language and to be considered part of the Guardians' found family. Director James Gunn later confirmed this wholesome theory, and while on the promotion trail for Fast X, Vin Diesel doubled down on what that touching Guardians moment meant.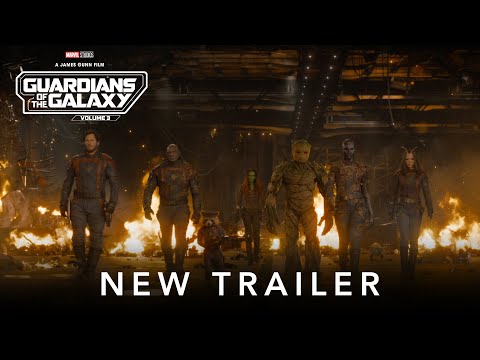 "You know, just…on that front, it was very cool because it meant that the audience is now able to understand the vernacular, the language of this Flora colossus," the Guardians of the Galaxy cast member explained to Entertainment Tonight. "That's a testament to the ten years of loyalty which we've been so blessed with in this franchise with the Groot character and patience to have people wait that long for somebody saying three words. But, like everything alive, with patience and dedication."
If you can't get enough of Vin Diesel, book your tickets to see him reprise his Fast and Furious character Dom Toretto ahead of the Fast and Furious 10 release date. Or, check out our Guardians of the Galaxy Vol 3 review to see why some critics are calling it the best movie the MCU has produced in recent years.