The Marvel universe has seen its fair share of brutal moments. After all, it contains some of the best superhero movies and best action movies of all time — we're bound to witness a couple of punch-ups every now and again.
But most of the time, we're used to seeing the fictional Marvel villains be on the receiving end of these MCU beatings. However, there was one Marvel movie that saw fantasy blend a little too far into reality during one fight scene on the set of the 2004 film, The Punisher.
During one scene, Thomas Jane (as Frank Castle) wrestles with a Russian lackey played by Kevin Nash. Castle eventually reaches for a butterfly knife, which he plunges into the shoulder of the Russian. Little did he know, supposedly due to a mix-up between the authentic and retractable knives, that he was about to stab Nash for real.
"That was a bad day. I gotta tell you, when I was swinging around, and grabbing the prop knife, and he's there, and I plunge it into his chest… and it stabs him, and it goes in," recalled Jane [via The Rich Eisen Show]. "And I'm looking at the knife, I'm looking at him. Kevin, he's just looking down at me, and there's a knife sticking out of his chest… Yeah, that was rough."
"And you know what made it worse? He was so nice about it. You're like, 'Okay, this guy's going to knock me across the room.' Just out of a reflex. He just sat there, looked at the knife, looked at me, and shook his head."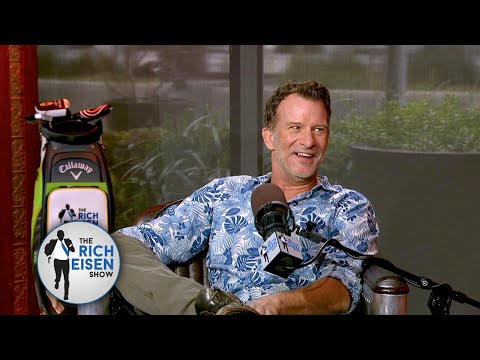 Thankfully, Nash was okay. He has reflected on the accident himself, acknowledging how much worse it could have been.
"He actually stabbed me! Thank God he got me in the collarbone!" he said [via IGN]. "He stabbed me right in the collarbone. If it had been up in the meat, who knows? He could have drilled that thing right in me pretty good. That would have been a nice one."
For some (less dangerous) Marvel content, check out all the best Marvel series you can watch now, as well as everything we know about The Marvels release date and the Blue Beetle release date. Don't forget about all the new movies coming out this year, and the best movies of all time, too.