This horror movie starlet's schedule just got a lot busier.
The MCU Blade movie has been in the works for a while now, and though we're keeping a firm eye on the Blade release date, there's still a few details up in the air. Between director changes, and rumoured unsatisfaction with the state of the project on star Mahershala Ali's part, there's been a lot going on.
But now, there's an exciting update that involves one of our favourite horror stars today, and her involvement in the new movie is sure to boost things in the right direction.
It was announced, via The Hollywood Reporter, that Mia Goth of Pearl and X fame is set to join the vampire movie.
She's currently set to start filming on MaXXXine, the third film in Ti West's X slasher movie series, and will supposedly hop right onto the Blade set in June. Most recently, she's made an impact with audiences after starring in Brandon Cronenberg's movie Infinity Pool.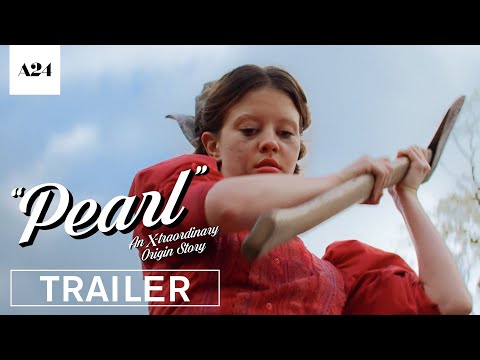 Though it's unconfirmed for now as to who Goth will be playing in the movie, it's sure to be a major role considering her increasing cachet in the industry right now.
Mia Goth joining the Marvel movie ranks isn't something we had on our 2023 bingo card, but considering Blade is set to be something of a darker instalment in the superhero movie collective, we don't doubt that she'll bring something eerie to the table.
If it's vampire action you're after, why not check out our Renfield review, or our Chris McKay interview? Or for other horror antics, check out everything we know about the Evil Dead Rise release date, plus all the best body horror movies you can watch now. (Don't forget about the best movies of all time, too.)