Remember when the MCU went all jazz hands and twirls on us with the super cheesy Avengers musical from the Hawkeye Marvel series? Well, that stage show is becoming a real thing and will be making its way to a Disney theme park in the future.
In the Hawkeye TV series, Clint Barton watches a stage performance called Rogers: The Musical, which tells the story of MCU character Captain America and the rest of Earth's mightiest heroes protecting the planet from Marvel villain Loki during the invasion of New York.
It's essentially an all-singing, all-dancing theatrical retelling of the Marvel movie Avengers Assemble. Barton isn't too impressed with the rendition of events, but fans of the franchise were, and Disney will always do what it can to please its fans.
Marvel officially announced that Rogers: The Musical would debut at the Disneyland resort in California this summer. The park already has the Avengers Campus set up there, so it makes perfect sense that the show will find a home there.
The studio describes the show as a short one-act version of the musical as seen in the comedy series, and it will be running on a limited-time engagement basis. The production will feature on the Hyperion Stage at Disneyland.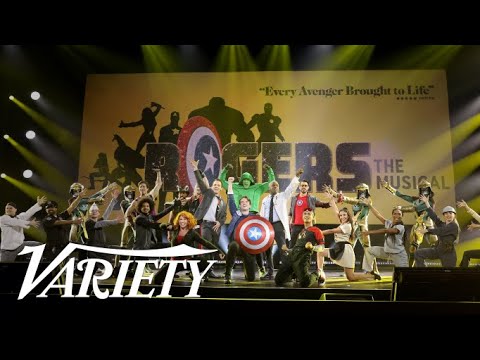 The production was first shown to a live audience at D23, proudly presented by MCU movie chief Kevin Feige himself. You can watch the performance in the video above, but if you want to see it in person, you'd better get saving up and plan your trip to Disneyland.
For more from Marvel, check out all you need to know about new movies on the way with our guides to the Guardians of the Galaxy Vol 3 release date or the Captain America 4 release date.