The Marvel Cinematic Universe is getting ready for its next outing in Guardians of the Galaxy Vol 3 – and the new movie's director, James Gunn, has some thoughts about its runtime.
The upcoming Marvel movie is set to last just shy of two hours and 30 minutes, making Guardians of the Galaxy Vol 3 the longest entry in the entire series following Star-Lord and his gang. Taking to Twitter, Gunn confirmed that this hefty runtime was close to accurate – but also necessary, with every minute used to its fullest and no filler scenes anywhere.
"It's around that long, although that's not yet exact," Gunn wrote. "And, I promise, not a second is wasted. There's no fat. It was necessary to experience the full arc for every major Guardians character, not only for this film, but for the trilogy (or, I should say, trilogy plus)."
While many fans may be worried that the upcoming film is following the trend of recent movies being way too long and declaring war on our collective bladders – it is important to focus on Gunn's statement. Guardians of the Galaxy is finishing up a trilogy – and movies that finish up series typically have to be longer than previous entries.
Think of the action movie Avengers: Endgame or even the Lord of the Rings movie The Return of the King – both needed a lengthy runtime as stories had to be completed for each character and emotional arc. Gunn did follow up with another tweet, explaining how the end credits are included with the two-hour and 30-minute runtime. So, for all the long movie doubters, it really isn't bad when you think about it.
And before fans get excited about news regarding the prospect of a post-credit scene leading to more Guardians of the Galaxy movies, Gunn clarified that the trilogy will remain a trilogy.
"The 'trilogy plus' is the trilogy plus the Holiday Special, [Infinity War] and Endgame," he said.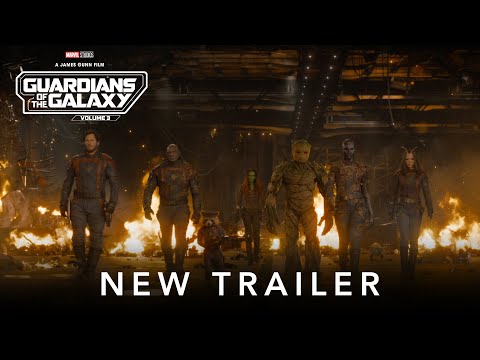 So, it is time to get ready with your Guardian goodbyes friends, as we leave the MCU characters behind come May and venture further into new adventures for Marvel Phase 5.
Guardians of the Galaxy Vol 3 hits cinemas on May 5, 2023. For more Marvel information, here are our guides to the Guardians of the Galaxy cast, and the best Marvel series of all time.