We've been waiting for this announcement for a while, but Deadpool 3 is reportedly not going to make its planned May 2024 release date. Ryan Reynolds and Hugh Jackman were halfway through filming the Marvel movie when the actors' strike went into effect in mid-July 2023.
Even if the actors' strike does come to an end in the next few weeks, Deadpool 3 just won't be able to reassemble the cast and crew quickly enough to make the May 3 release date. There's a chance that Captain America 4, which has finished filming, could move from July into Deadpool's May slot, according to Deadline.
Anticipation was spiked by images released from set of Reynolds in his familiar red Deadpool suit alongside Jackman in the comics-accurate yellow and blue Wolverine suit. Excitement for the movie, which is now officially part of the MCU, was fanned further by the announcement that Jennifer Garner is returning to her role of Elektra for the first time in two decades.
In October 2023, further rumors were stoked by Taylor Swift attending an NFL game with Reynolds, Jackman, and Deadpool 3 director Shawn Levy. Fans are now hoping this means we're getting a Tay-Tay cameo in Deadpool 3, and there's speculation that she could be playing Dazzler, a mutant who was conceived between Marvel Comics and Casablanca Records.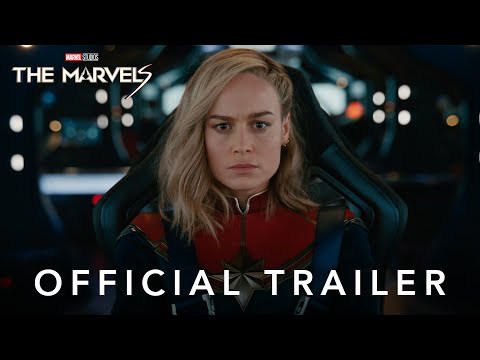 When the writers strike came to an end on September 27, most people assumed that the actors strike would be over soon after. But talks have reportedly broken down between the AMPTP and SAG-AFTRA. When the strike does lift, all movie and TV productions will be in a rush to begin or resume filming, and the biggest stars will be in demand. The studios will be fighting over who gets their hands on which stars first.
As we know, the big studios like Disney like to secure release slots way in advance, and once one domino falls – the rest will follow – which will affect all upcoming Marvel movies. All of the major studios – including Warner Bros, Paramount, Universal etc – will be scrambling for 2024 release dates. But the way things are going, the first half of next year could be a barren time for movie theaters.
We do at least know that we're getting The Marvels before the end of 2023, but every single release for 2024 and beyond is now on shaky ground. Marvel's Phase 5 could potentially now be in turmoil, but Disney won't be the only studio spiraling as a result of them not offering a fair deal to the actors.