Let's be honest: very few MCU projects have been up to scratch since Avengers Endgame. The state of the franchise is a worry, but not as much as the fact that Marvel bosses actually believed Ant-Man 3 was a hit waiting to happen.
The first decade of the MCU was a truly incredible period of cinema. From the first Iron Man movie, through to the Infinity War and Endgame double-header, watching the Marvel movies in order back then was a blast. Things have gone downhill since, sadly, and I'm running out of faith when it comes to the upcoming Marvel movies, too.
Marvel's Phase 5 has contained some real blips for the franchise as a whole, with the Marvel series Secret Invasion flopping on the small screen and Ant-Man 3 disappointing fans at the cinema. Apparently, though, Marvel Studios executives did not expect the latter to be received so poorly.
Our Ant-Man 3 review had Anthony McGlynn bemoaning the fact that Marvel appeared too concerned with setting up the future than ensuring fans would enjoy the here and now. He's not wrong, either, with the film attracting a Metascore of just 48. That's pretty rough and actually makes it the lowest-scored Marvel movie in the entire MCU.
Admittedly, though Ant-Man 3 is far from being among the best superhero movies, I would say films like Black Widow (Metascore of 68), Thor 4 (Metascore of 57), and The Incredible Hulk (Metascore of 61) are definitely worse in my opinion. Still, the fact Ant-Man and the Wasp: Quantumania holds this unwanted record is a damning indictment of how far the franchise has fallen.
In an appearance on The Watch podcast, Joanna Robinson, author of the new book, MCU: The Reign of Marvel Studios, revealed how shocked the studio heads were at the terrible reception for Ant-Man 3.
"[Marvel Studios] is aware of what's happening to their brand. My understanding, having talked to some people, is that Quantumania really shook them, and I'm sure 'Secret Invasion' shook them further, but Quantumania really shook them because they felt like they had something good. Because they all internally thought, 'Everyone's gonna love this,'" Robinson said.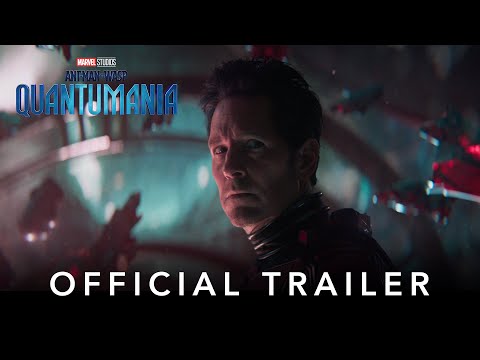 "And then they put it out and people didn't. And they were like, 'Oh no, our internal barometer is not attuned to what people want anymore.' With Quantumania, they were like, 'We put out a banger.' And then that's not how a lot of people felt," she added.
Ant-Man 3 continued the work of Loki season 1 in helping to set up one of the best Marvel villains in Kang the Conqueror, and featured what I thought was one of the best Marvel characters, or at least one of the more popular, in its titular hero. Nevertheless, it seems audiences are growing tired of being fed sub-par plots and, in particular, have had enough of awful CGI ruining the cinematic experience. I don't think we will ever see anything as monstrous as that attempt to bring MODOK into live-action (or at least, I hope we don't).
At least Loki season 2 is off to a strong start, and hopefully, when he shows up again, the Kang storyline will remain strong after we learn so much about him in Ant-Man 3. We also have new movies like The Marvels and Deadpool 3 to look forward to, and maybe they will get the franchise back on track. However, as our own Trudie Graham puts it, if Disney doesn't fix this problem, I'm done with Marvel.