Benedict Cumberbatch is getting ready to don his magic cloak once again as the MCU's most wondrous wizard, Stephen Strange, and it looks like he'll be back sooner than we expected. When we last saw Benedict Cumberbatch as Doctor Strange in the MCU, he was busy instigating some multiversal madness (who isn't these days?) and dueling with the Scarlett Witch.
The post-credits scenes teased that more chaos was headed in Strange's direction after the introduction of Clea and his third eye. However, fans of the MCU have been waiting patiently on some pay-off to this, looking for any sign of when we might next see Strange and how the surgeon's story might continue to unfold.
Until now, we were in the dark about when the MCU character might return, as his name wasn't explicitly attached to any upcoming new movies in Marvel's Phase 5. But, thankfully, Cumberbatch has swooped in to save the day with new information about his MCU return.
"There are some Marvel capers in the making next year," said the actor, talking at the JW3 Speaker Series about his upcoming projects, though he didn't say precisely what.
Looking at the slate of Marvel movies coming out in the not-too-distant future, it could be that Cumberbatch is involved in some way in Blade or Thunderbolts, which are both scheduled for releases in 2025 and so will be shooing next year. These align with the actor's comments, but it would be something of a surprise to see him in those movies (though, we'd love to see him in Blade in some capacity – that duo would rock).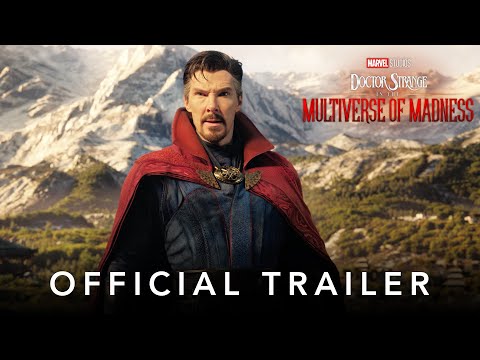 It could also be that the latest Avengers movie is already shooting next year, though this would seem early given its 2026 release date. Alternatively, Cumberbatch's mystery project could be a new Doctor Strange solo movie, in theory. That's not in the slate, but Doctor Strange 2 is one of the MCU's most recent big box office hits, so there'll undoubtedly be an appetite to get Strange back on the screen with his own next adventure.
Either way: with the actor filming as the sorcerer next year, it's clear that Cumberbatch is coming back sooner than we expected. We just don't really know how.
For all the latest on the MCU, check out our guide on how to watch the Marvel movies in order and read our Secret Invasion episode 3 recap before seeing what's going on with the Deadpool 3 release date. Or, see our picks for the best movies of all time, before seeing our picks for the best superhero movies. You can also see what we thought of Cumberbatch's most recent journey as Strange with our Doctor Strange 2 review.